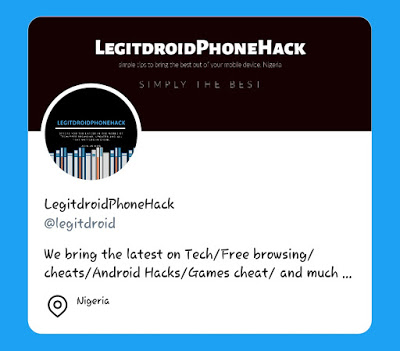 Today was in church and a thought came to me to offer personal premium configurations to 5 different lucky persons.
So I decided to make it happen!
2. Retweet the First post click here .
3. Share this post on your twitter account using the twitter share button below and Tag us @legitdroid.
4. Comment below when done!
First 5 persons gets a free premium account for 1week!!
It can't get better than this!!
Winners will be published later today!