Today I will be showing you how to remove "Articles for you" which is always displayed on every home page of your chrome browser.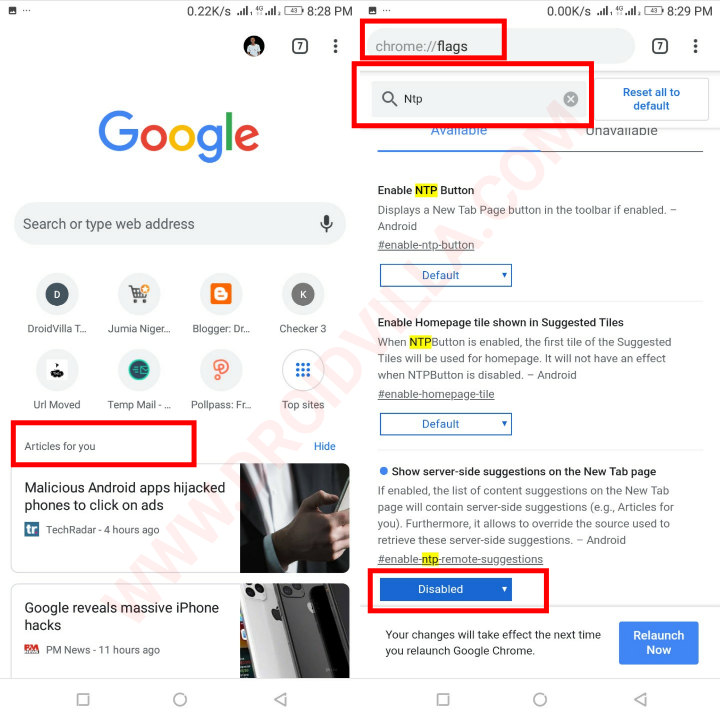 If you wish to see your chrome browser homepage empty then probably you should want to get this done. It takes just 60secs of your time to get this done quick and sharp.
So without further ado, lets get the game started.
Promised to make it so quick and easy.
Enjoy chrome browser❤️
Don't forget to share using the share button below.