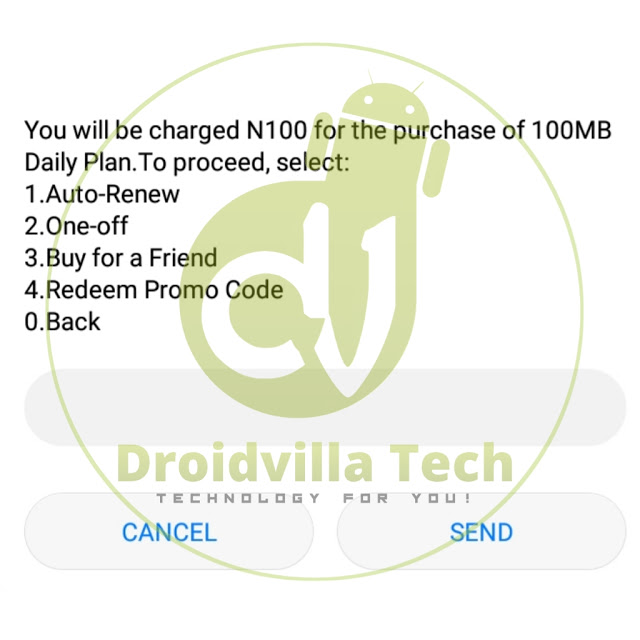 Mtn daily subscription 100mb for n100
Getting affordable data subscription plan this days is quite difficult and in as much we tend to spend high in data purchase, the worth of the data value is still in doubt. Here is also the reason we try as much as possible to ensure we are the first to publish cheap and affordable data subscription plans for all networks in Nigeria, starting from MTN, Airtel, GLO and 9mobile.
In a bid to keep all Nigerians on the internet and to reduce high purchase of data consumption in the country, MTN Nigeria has yet introduced another cheap and affordable data subscription for all its customer on the MTN network.
The latest and cheapest MTN data subscription which gives you 100mb for as low as N100 is very much affordable and everyone is eligible for this offer.
Introducing Added MTN Daily Subscription Plan N100 For 100mb
MTN 100mb data subscription for N100 is for everyone and is valid for 1 day (24hrs). What makes it more cool is the fact that it could be accumulated but still valid for 24hrs.
Meaning that on getting it accumulated, you should be sure having it in mind to exhaust the data within 24hrs. However, this MTN 100mb for N100 could be extended to the next day by simply doing another data subscription of 1 day, 2 days or 3 days, to roll over unused data.

How To Subscribe To MTN 100mb For N100
MTN 100mb data subscription for N100
To Activate or get this MTN 100mb for N100 daily data subscription plan, simply dial ussd code *131*104# and select option 2 for one time renewal or you select option 1 for auto renewal of the daily 100mb for N100. Ypu can aswell select option 3 if you wish to gift this plan to a friend or family member.
How To Check MTN Data Balance
To confirm available MTN data balance or specifically the MTN N100 for 100mb simply dial code *131*3# to get a summary of all your available data balance.





What do you think about the new MTN daily data subscription plan of N100 for 100mb?
Share your thoughts with us using the comment box below.