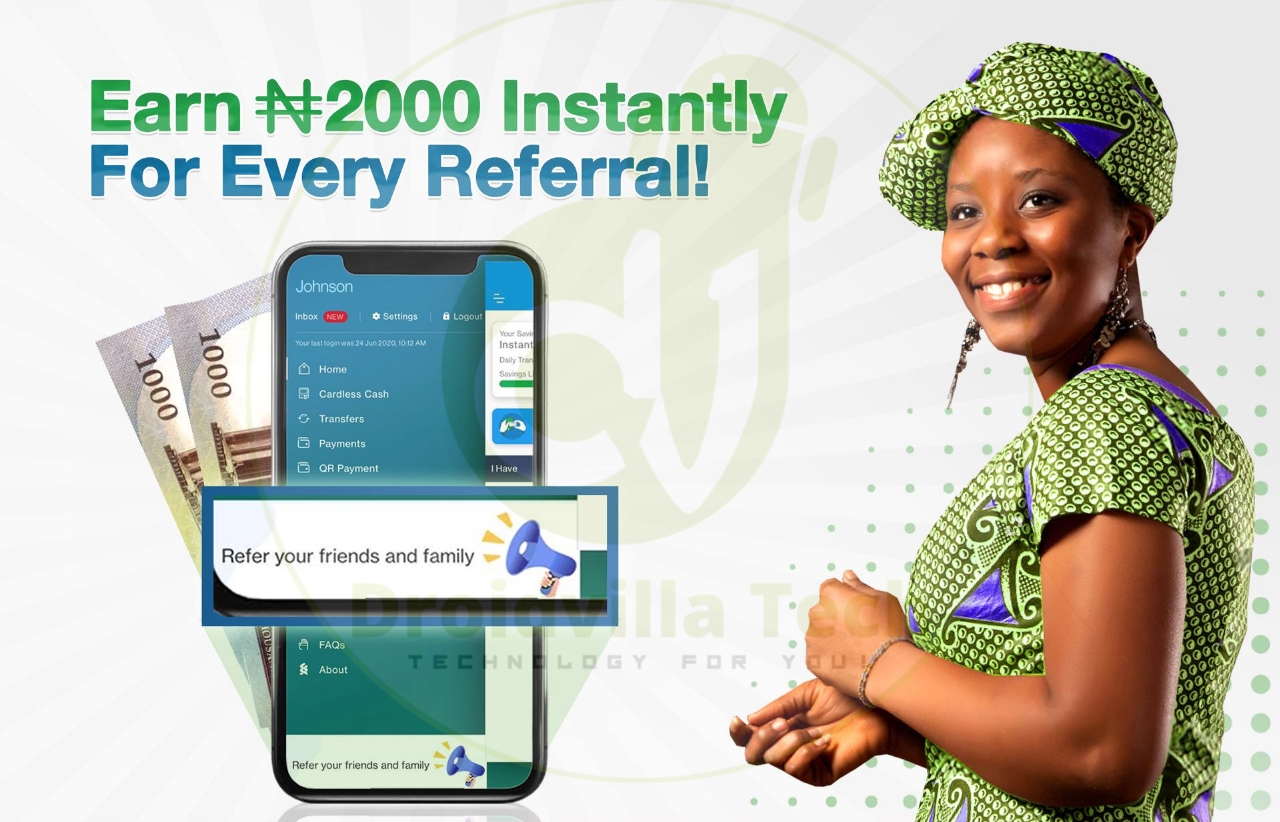 Standard Chartered bank free N2000
A flash back to early this year when Standard chartered bank was offering free N2000 to every person that downloads and registers on the Standard Chartered Bank app on PlayStore which was later stopped. Good thing is that it is back and better as you can earn the free N2000 from standard chartered bank within 5 days after successful download and registration of the referred person.
For those who missed out on the pervious promo 'can I say' , here is another big chance to refer and accumulate this free Standard Chartered Bank N2000 before they go on break again.
Here is what to do to grab your own free N2000 cash from Standard Chartered Bank in their refer and win promo 2020.
How To Get Free N2000 Standard Chartered Bank Refer and Earn Promo
From Standard Chartered Bank promotional email received today, we are pretty sure this is going to be a quick one to get the free N2000 from standard chartered bank.








Refer someone and follow the below steps to earn your free N2000 Standard Chartered reward instantly
Firstly download Standard Chartered Bank Nigeria App From
Now log into your SC account and get your unique referral code copied
Simply tell your friends and family members to download the Standard Chartered Bank app from Google PlayStore or App Store and they should ensure to use your unique referral code you copied.
You can copy your Standard Chartered Bank Unique Referral Code and send to your referrals to input it in the process of registration.
On successful registration and creating a standard chartered bank account, simply inform your referrals to conduct a single transaction on the mobile and they should ensure to request for the Standard Chartered Bank Debit Card 💳.
Conduct a transaction and request for debit card before you will be rewarded with the free standard chartered bank referral N2000 cash.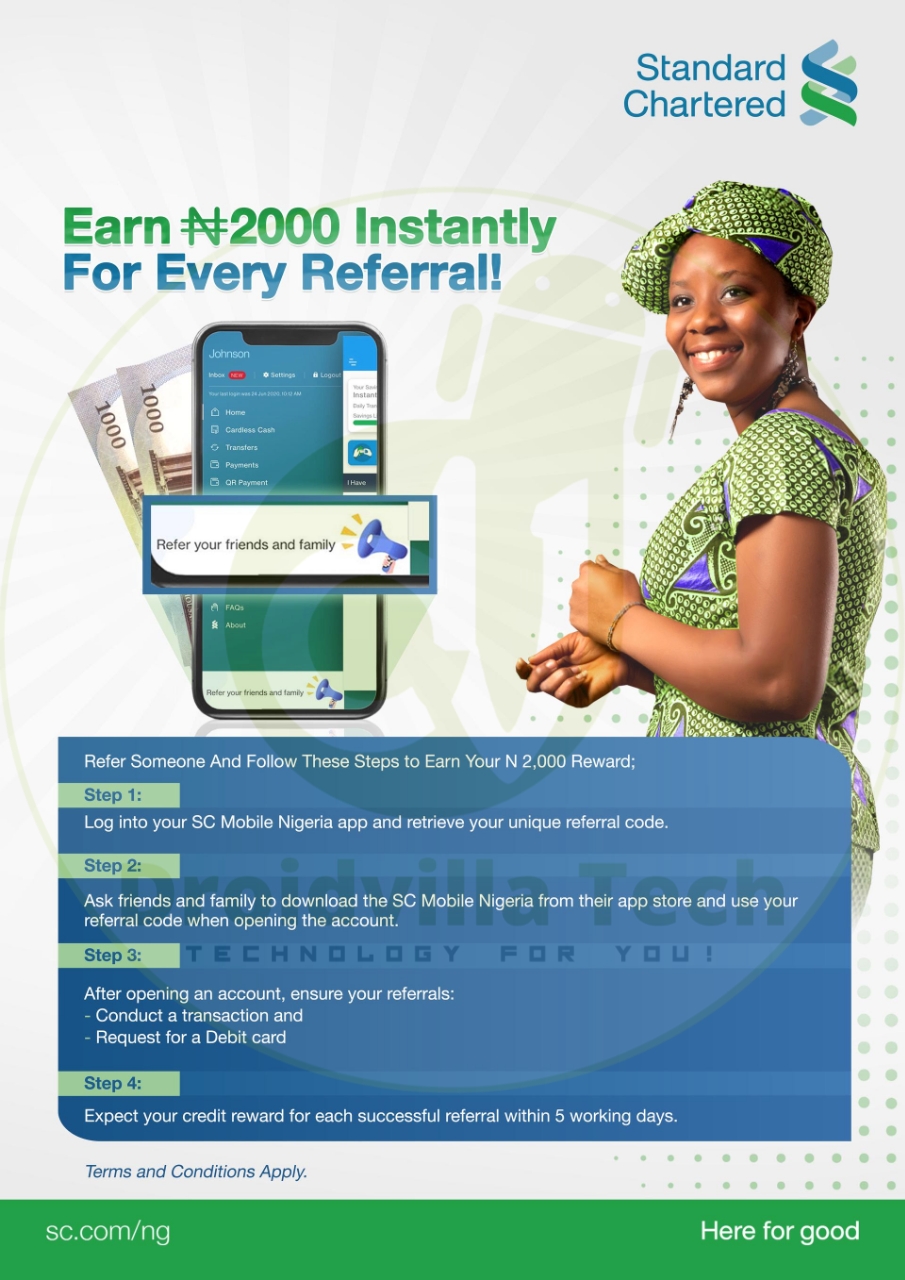 Standard Chartered Bank Free N2000 Referral Reward
Once your referrals get all this done, kindly wait for max five days for your N2000 to be sent to your Standard Chartered Bank Account for free.
For further inquiries or explanation do join us on the below platforms
Join Droidvilla Tech on the below platforms
Whatsapp
Facebook
Instagram
Twitter
Google News
Pinterest
LinkedIn
YouTube
Telegram
————-