Whatsapp latest update
WhatsApp Messenger becoming more interesting each and every day as update keeps rolling out on Google PlayStore.

Just few days ago Whatsapp had an update for the beta users!
Talking on the new added feature seen on whatsapp today, following previous updates, WhatsApp users when making video calls had to stay on the video screen until the conversation is over. If in any case you wish to do something else, you have to minimize the whatsapp video screen to do what so ever.




Good thing is that the new updated version lets you minimize the video screen to a part of the screen just as you like and you can continue with what you were doing while your video call is ongoing.
Here are some image samples of what this looks like.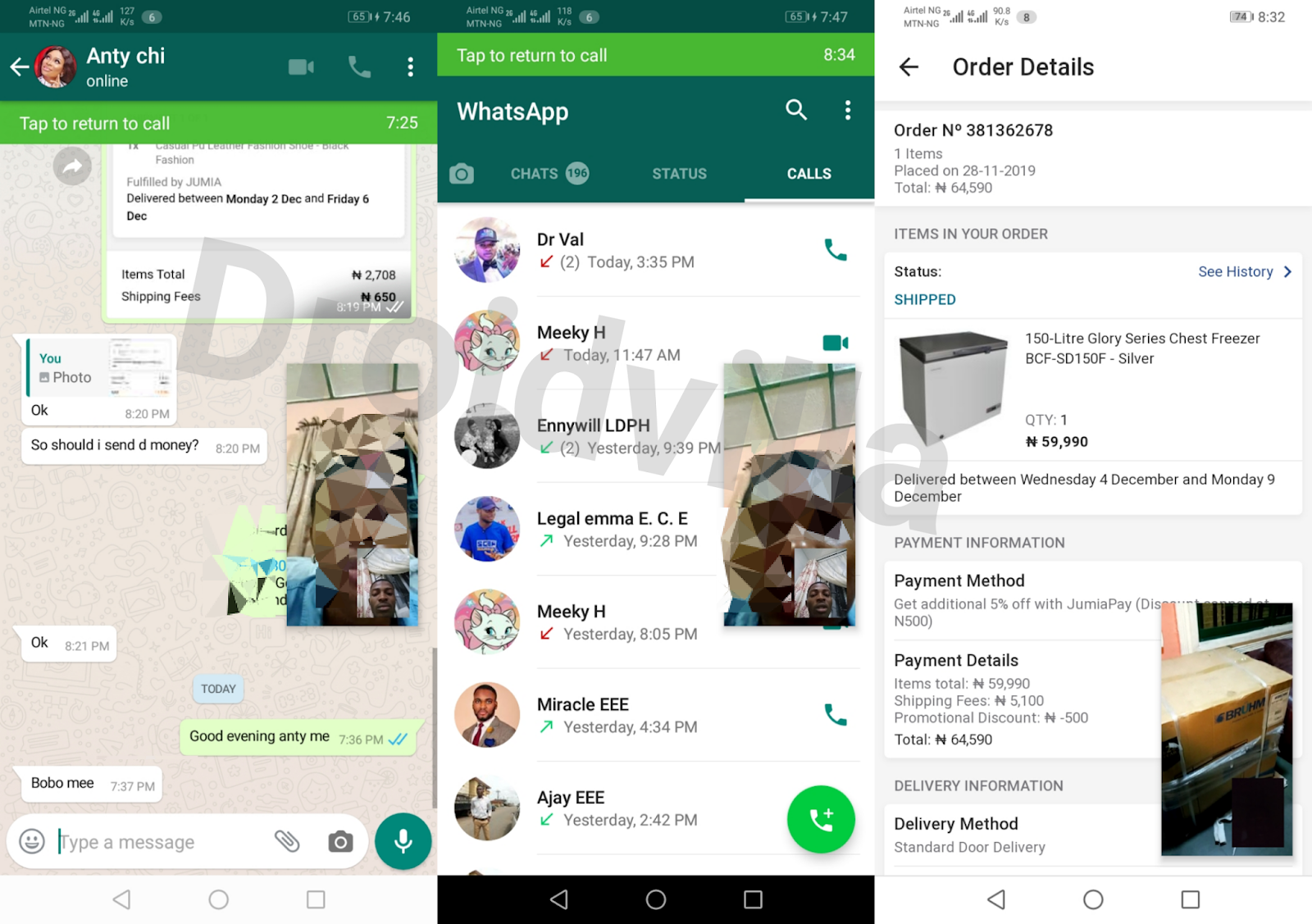 Whatsapp
With this added feature, one can be playing a game while having a video conversation ongoing in just a part of the Android screen.
More like a split screen as seen on the image above.
To get this feature simply update your whatsapp and you are set to go. No settings needed for this to work.
Make a video call, once the receiver picks it up, press the back button and thats all. To go back to full mode, tap on the video and you should see the expand icon, tap on it and you are back on full mode again.


Thats all for now, stay tuned for more exclusive updates!
Thank you for reading