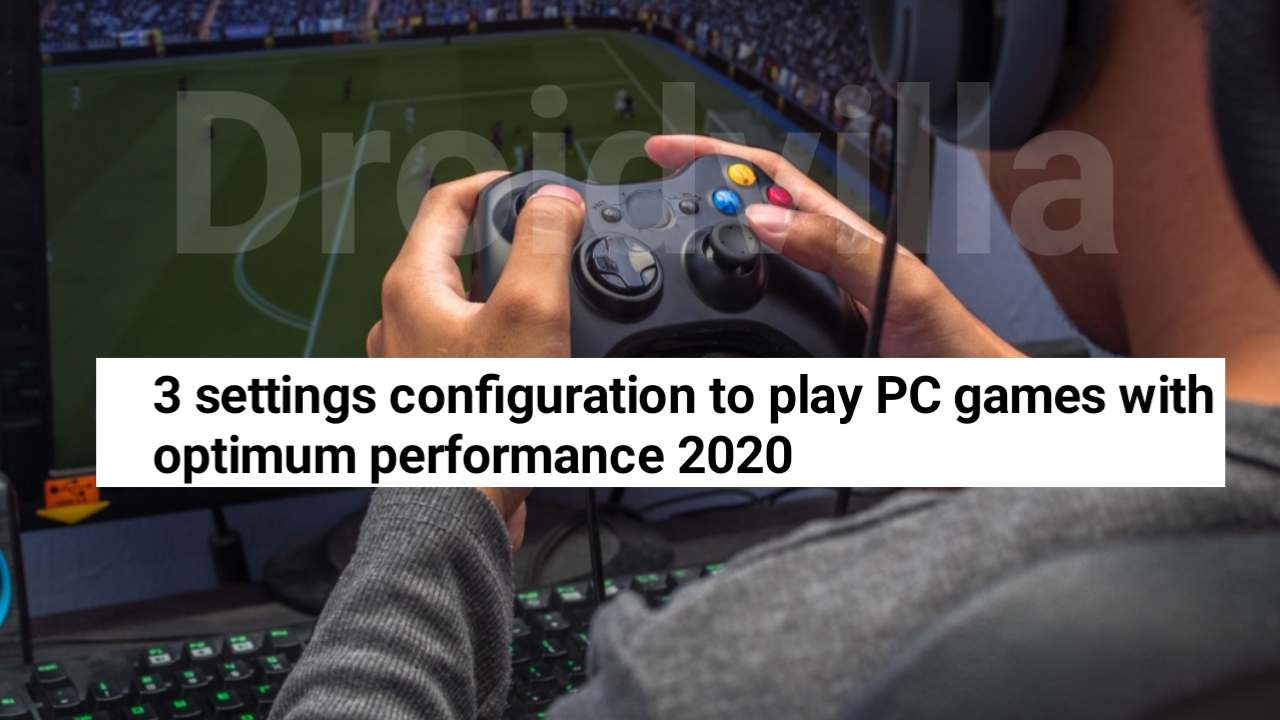 Pc games performance 
This is definitely just not a new experience, however it occurs most times on high end system applications and games.
Have you ever played a game and found it to be lagging?
How did you feel? Embarrassed right?
Also read:  Need for system servicing 2020





Just if that's the case, there are some gaming settings you need to do in other to resolve that issue. 
We shall pen down in details step by step guide on how to deal away with system gaming lagging!
3 SETTINGS CONFIGURATION TO PLAY PC GAMES WITH OPTIMUM PERFORMANCE 2020
Settings 
Reduce PC Game graphics
Off Vertical sync
Disable full screen
Reduce PC game graphics 
High graphics quality tends to slow gaming, especially on low end laptops, so the best way to enjoy your gaming is with the low graphics settings.
Simply follow steps to get this done! 
Navigate to the game settings, you will find video quality or graphics quality, as the case may be. Now set it to be low quality and save.
You will find options from low, medium and high, choose low.
Off Vertical sync
If vertical synchronization is turned on, you will experience your games lagging, but once this is turned off (disabled) , you will get optimal performance.
Turning it off means that your laptop should give you its maximum performance, and turning it on says otherwise.
Go to system settings and search for vertical synchronization to turn it off! 
Disable full screen
Playing games on full screen mode reduces performance, especially on low end laptops. So disable full screen mode by reducing the screen size via the gaming settings. To be precise locate game display to set this!
Conclusion! 
By having this all set and in place, you are certainly sure of a smooth gaming experience without lags on your low end pc.
Don't forget to subscribe to our newsletter for more exclusive update.