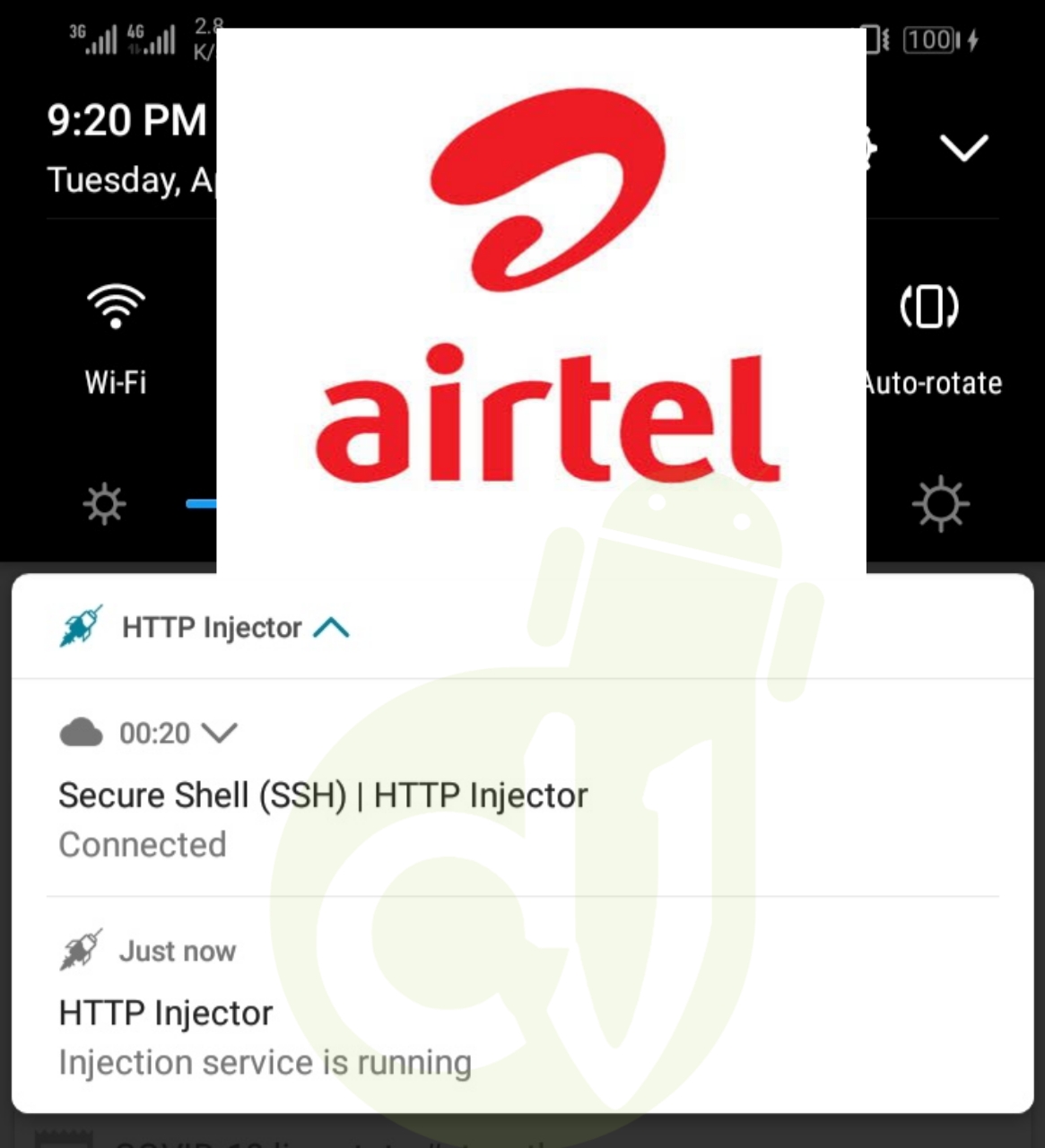 Airtel free browsing cheat using HTTP injector 2020
It is good to be back online!
We firstly want to apologize for the 28hrs site offline, we had something to fix which took longer than we expected and here we are now with something good.
For my Airtel folks, this post is just for you as our beta tester team just finally got it tested and confirmed it working.
In this post we shall be dropping a tweak on how to use Airtel social data which was meant basically to power only social applications, to now power all applications using the help of a VPN (HTTP Injector).
During this lockdown we had sleepless nights in getting to get this achieved and working, so finally here is how to power all applications using Airtel social plan via HTTP Injector. 
This actually isn't free as you will have to subscribe for the social plan, but trust us when we say this is a Go Go. 
Without further ado lets get going!
Android 
Airtel Sim (3g/4g)
Http Injector (apk) 
Airtel Http injector configuration file.
Airtel Top Up of (N100) 
How to Subscribe for the Airtel Social Plan
Simply dail *688*1# (Service Fee of N300 for N600MB) Or by dialing *141*104# which cost N100 for 500MB. 
Note:
This data can be accumulated
With the help of the Http injector you can power all applications with this social plan. 
This is going to be short and easy!
Import configuration file
Open HTTP injector VPN app
Tap on the paper icon at the upper right corner of the app (android version 2 – 4) or you tap on the three dotted icon (Android version 5 +)
Now select config
choose "IMPORT CONFIG" and locate the config file on your file manager and tap on the config file to automatically import the settings.
Finally, once imported simply on your data connection and tap on the start button, wait for about 10 – 30 seconds for it to be connected.
Once connected, you should see a key icon at the status bar as shown in image below!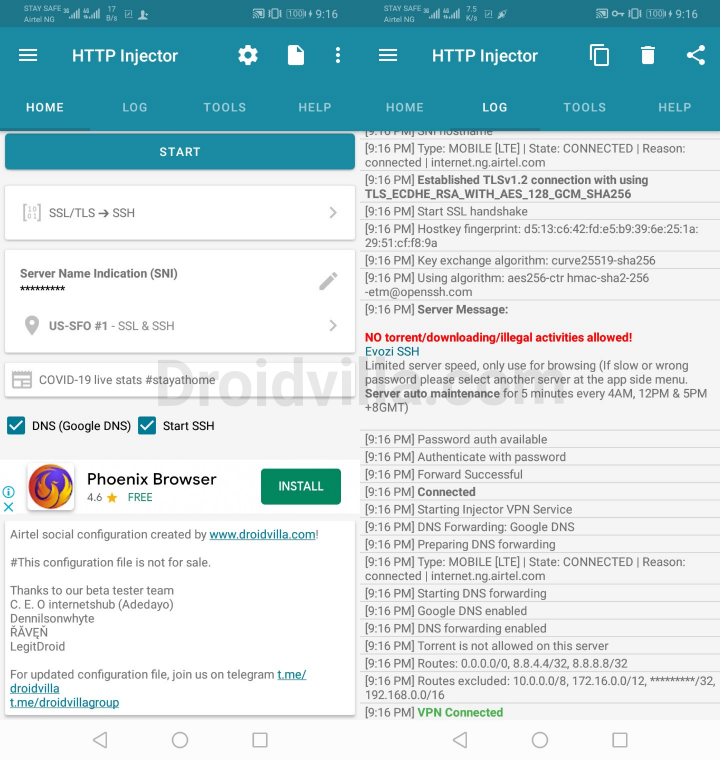 Connected successfully
You can dial
*140# to check your Airtel data balance! 
Do us good by sharing this tweak to all your friends and also via social platforms…
Don't forget to subscribe to our newsletter for more exclusive update. 
Related queries:
Airtel free browsing 
Airtel social plan code
Airtel http injector 
Airtel social plan subscription
How to browse free on airtel