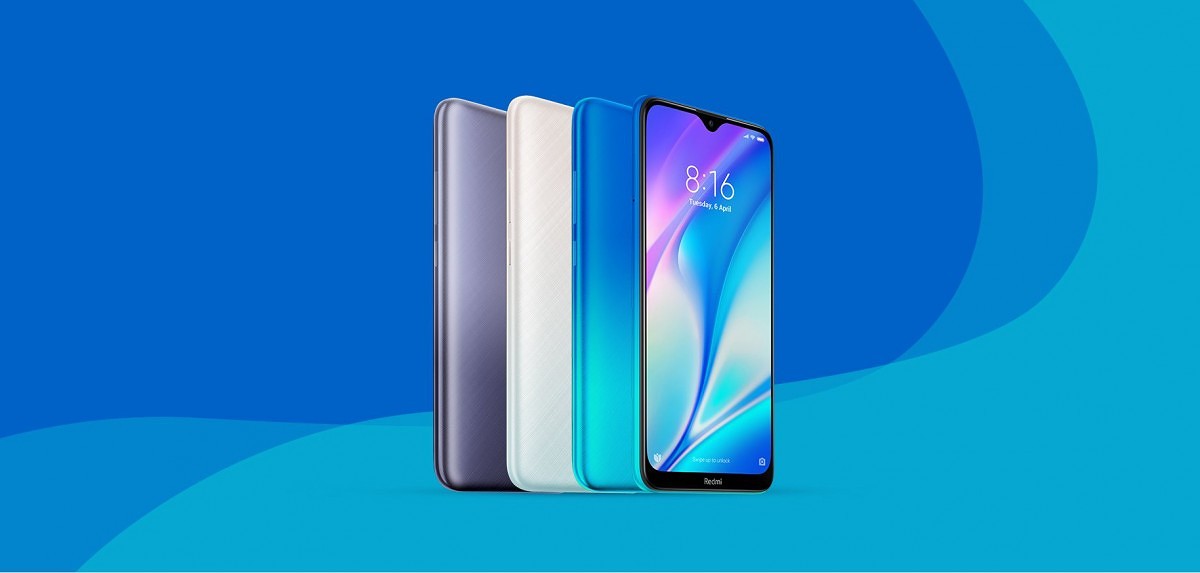 Xiaomi Redmi 9, 9A and 9C
Today we shall be dropping in details All You Need To Know About Xiaomi's mi 9, 9A and 9C Specifications and Release Date. In October 2019, since the release of the Redmi 8, it's been a long walk for the Redmi update based on their budget lineup. Xiaomi's forthcoming Redmi 9 series has been totally leaked with key specifications and rumored pricing globally and this time, the budget lineup consist of Redmi 9, Redmi 9A, and Redmi 9C.
Suggested Article: How to traack doen your lost or stolen digital camera in 2020

The three smartphones will also make their way to India as successors to the Redmi 8 series. Without wasting much of our time, lets quickly get to pour out the leaked specifications and release date of the Xiaomi's mi 9, 9A and 9C.
Xiaomi's mi 9
Here are some few Specifications leak and Features of Xiaomi mi 9
Xiaomi Redmi 9 features a 6.53-inches FHD+ display which is obviously a big upgrade over 720p display on the former generations. It also features a quad camera that houses a 13 Megapixels primary and an additional 8MP, 5MP, and 2 Megapixels sensors.
Xiaomi Redmi 9 houses a selfie shooter which comes with a 5 Megapixels sensor at the front.
Internally, the chipset is powered by the MediaTek Helio G70 with a Mali-G52 as it's a processor for powerful graphics.
The Redmi 9 also comes along with a 4GB of RAM and a 64GB ROM internal storage.
The Redmi 9 also comes onboard with a powerful battery capacity of 5000mAh which is to be charged with a USB Type-C.
Lets get to talk on the Redmi 9A
Here Are Some Leak Specifications and Features of The Redmi 9A
Following information on the leaked price of the
Redmi 9A
, it promises to be the cheapest out of the three mentioned devices we are to discuss about.
The Redmi 9A features a 6.53-inch
IPS LCD display which has a resolution of 720p.
Getting to the Optical aspect of the amazing Redmi 9A, it boasts of a 13–Mega pixel single rear camera and a 5 Mega pixel at the front for taking amazing and fascinating selfies.
Internally, Redmi 9A uses a chipset which obviously not everyone might have heard about or seen. The powerful Redmi 9A device is powered by the Helio G25 alongside with Mali-31 as the GPU for smooth processing. Though we don't know how well the chipset will perform as of now, we have the assurance of a smooth processing tasks as it is certainly a G–series MediaTek processor, we anticipate for the best alone and nothing more.
The Redmi 9A comes with a 3GB of RAM and 32GB ROM internal storage. The internal storage can be extended through MicroSD up to 512GB storage capacity.
The Redmi 9A has a battery capacity of 5000mAh which will also be charged via a USB Type C port just like that of the Redmi 9.
Some other features of the Redmi 9A includes
Fingerprint scanner
Accelerometer
Gyroscope
Light and Proximity sensors, and many more cool and fascinating features.
We also have a 3.5mm headphone which can be controlled via the infrared blaster which is also available on Redmi 9A.
Finally, Leak Specifications and Features of Redmi 9C
The Redmi 9 is a new edition on the budget line-up. Redmi 9A and 9C are very much similar in certain features but definitely there is a feature not in one but in the other. The Redmi 9A and 9C features the same 6.53-inch IPS LCD panel with a resolution of 720p. Further information in regards to the Redmi 9 leak, Redmi 9C will be available in two versions, the one with NFC and the other without NFC.
As for that of the NFC, it features a dual-camera setup which consists of a 13 Megapixel primary lens and 2 Megapixels secondary lens.
The one without NFC features a triple camera setup which consists of a 13 Megapixels primary camera and a 5 Megapixels secondary camera, and an additional 2 Megapixels camera.
Both NFC and non-NFC variants come with a 5 Megapixels selfie shooter.
Leaked information on the internals, Redmi 9C is powered by Helio G25 chipset with Mali–G31 GPU.
The Redmi 9C comes with a 3GB RAM and 64GB ROM internal storage.
There's also a massive 5000mAh battery capacity that would be charged using a USB Type C port.
Just like the Redmi 9A, it also features a Fingerprint scanner, Accelerometer, Gyroscope, Light and Proximity sensor.
A 3.5mm headphone and an IR blaster are also present on Redmi 9C.
Prices of the Xiaomi Redmi 9, 9A and 9C Smartphones
Redmi 9 is priced in the range of €160 – €180 which is equivalent to 70K – 80K in Nigeria Naira.
Xiaomi Redmi 9A is priced in the range of €100 – €120 which is equivalent to 44K – 53K in Nigeria Naira.
Redmi 9C is priced in the range of €130 – €150 which is equivalent to 57K – 66K in Nigeria Naira
For the now, this is all we could gather about the amazing Xiaomi's Redmi 9 Series of smartphones.