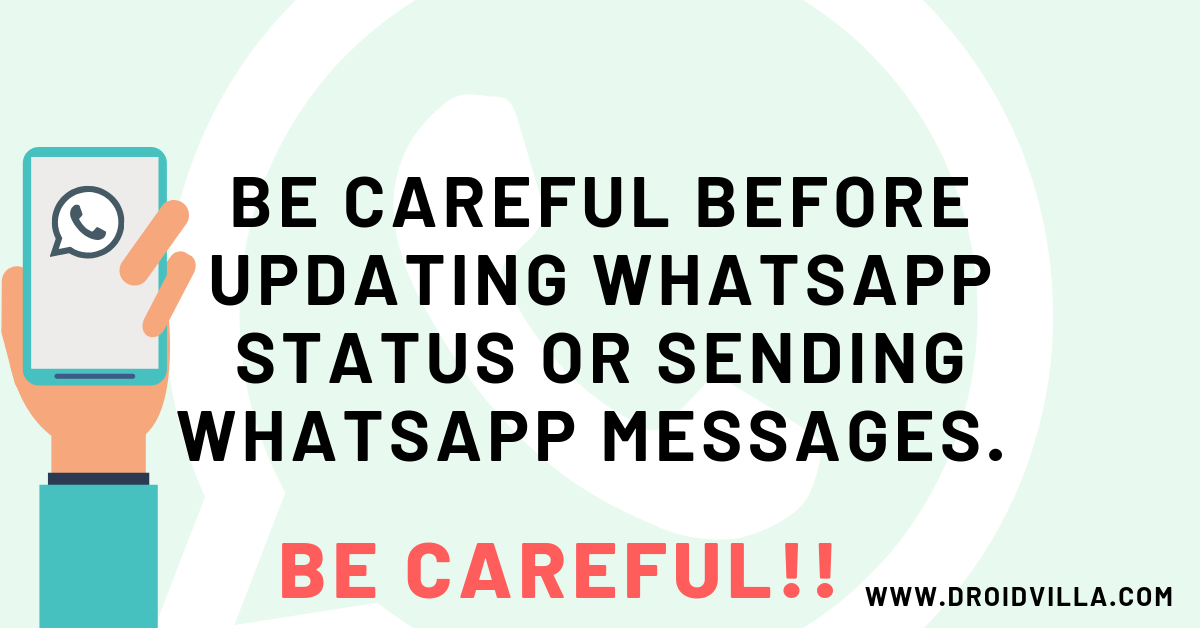 Today I will be letting you know few things you should consider before making any whatsapp update and why you should be guided to avoid being a victim. Its no new thing as the use of whatsapp MOD have increased even much greater than how it was before now. I am pretty sure you are aware of most whatsapp MOD available, juts in case you don't, here they are:
WhatsApp Plus
GBWhatsApp
YOWhatsApp
FMWhatsApp
OGWhatsApp
WhatsApp Prime
WhatsApp MA
WhatsApp Indigo
GBWhatsApp MiNi
And lots more!

WHAT IS WHATSAPP MOD?
WhatsApp Mod is an unofficial Version of WA with fully Unlocked Premium WhatsApp Messenger is a cross-platform instant messaging application that allows iPhone, BlackBerry, Android, Windows Phone and Nokia smartphone users to exchange text, image, video and audio messages for free. Whatsapp have over 1 billion+ users. (
PlayStore
)
Back to business, here is what you should know before making any status update on whatsapp, doesn't really matter if you are using a whatsapp MOD or the Official whatsapp, you just have to be careful.

ATTENTION
Before making a post on whatsapp you have to be certain of what you want to post, just so you don't mistakenly post something you wouldn't want to post, because many whatsapp contacts uses a MOD version and whenever you make any whatsapp update and deletes it, your status only gets deleted on those using the Official whatsapp, while those using a MOD version still have that particular status update available. Trust me when I say 80% of your contacts all use whatsapp MOD.

So, if you mistakenly upload private or personal pictures or videos, you just have to wait for a long 24hours before it gets automatically deleted from every other user ends.

Also
We also have the anti delete message features which makes MOD users ahead of those using the official whatsapp. As the name implies, this feature makes it possible for Official whatsapp users not to be able to delete a message sent. Meaning that, if a user mistakenly sends a message to a wrong contact or group, he or she will not be able to delete it for everyone.

Image of when a user is eligible to delete for everyone
This is how it looks when a user is eligible to delete a message sent for everyone.

Image of when a user is not eligible to delete for everyone
Now you can see the Delete for everyone is no more there. So those who have this feature enabled can not be affected by the delete for everyone. Nevertheless, there more whatsapp mod who also have similar feature named Anti Revoke, when enabled all messages deleted for everyone gets revoked automatically and for shre will get their user notified when a contact deletes a message.
Now you know about the scary part of a whatsapp MOD user, you should be careful and more conscious while making updates to status and sending messages.
Don't forget to share below using the share button, and for sure do subscribe to our newsletter for instant mail update delivery. We guarantee you spam free!