Disable Application Activities To Optimize Your Android RAM
As the title says, this is the very best option to optimize your Android RAM usage, just if you have a low end Android Mobile device.
How do you mean?
70% of
android
users are mostly on a 1 gig or 2 gig of RAM, which is currently getting lagged at most applications whenever they are been active.
Not forgetting that they are still some Android users with a 512mb of RAM and people still purchase such Android devices because they are not aware of the current Android technology in town.
However, if you are one who still uses a low RAM device and you wish to optimize the RAM of your device for a better application performance speed, do follow the step by step guide below to get this done.
The best preferred option is to disable application activities when ever they are minimized.
Here Is How It Works!
When ever you are on Whatsapp and you tend to minimize to Instagram or snapchat, you observe some lagging and delay in opening of the snapchat or whatever application you might be trying to run. This is caused mainly because your RAM is almost used up and not enough to run the application, most at times your system automatically destroys(kills) previous applications to get a maximum RAM space to run the application.
In other to experience full RAM optimization of your mobile device, if and only if your Android RAM isn't efficient enough to run more tasks, simply do ensure to become a developer…..
How to become Android Developer?
1. Go to settings
2. About phone
3. Tap on build number continuously till you become a developer.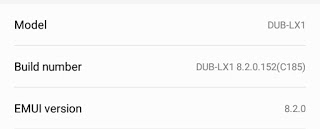 Continuously tap on Build Number
Now a developer
How to Disable application activities to optimize your Android RAM
1. Now go back and select Developer options
Developer options
2. Activate developer option and scroll down to where you see don't keep activities
Enable developer options
3. Now enable don't keep activities.
Don't keep activities
You can be rest assured of a well optimized RAM usage, speed in opening applications and switching of applications without lagging.
You can as well drop comments below to applaud our work and effort in making sure you have a well optimized RAM despite your mobile device performance.
Join our telegram channel for more healthy tips to help improve your mobile performance and usage.