Whatsapp just rolled out yet another cool feature on its latest update version.
Whatsapp
WhatsApp Messenger is a FREE messaging app available for Android and other smartphones. WhatsApp uses your phone's Internet connection (4G/3G/2G/EDGE or Wi-Fi, as available) to let you message and call friends and family. Switch from SMS to WhatsApp to send and receive messages, calls, photos, videos, documents, and Voice Messages.
"A WhatsApp contact by name Victor first contacted us after noticing the changes, unknowingly to the admin, he didn't actually notice the update at first.
Thanks to Victor"
On the previous Version whatsapp users were able to mute status of contacts, which the user was still able to see updates of the muted contact, but this time the muted list was found at the bottom when you scroll down.
Update version :
Thank goodness for the recent update, the new updated version now has a drop down icon where you have to tap the drop down icon before seeing lists of all contacts muted by you.
This definitely is going to make you forget those on your mute list😂.
Image of previous and current version update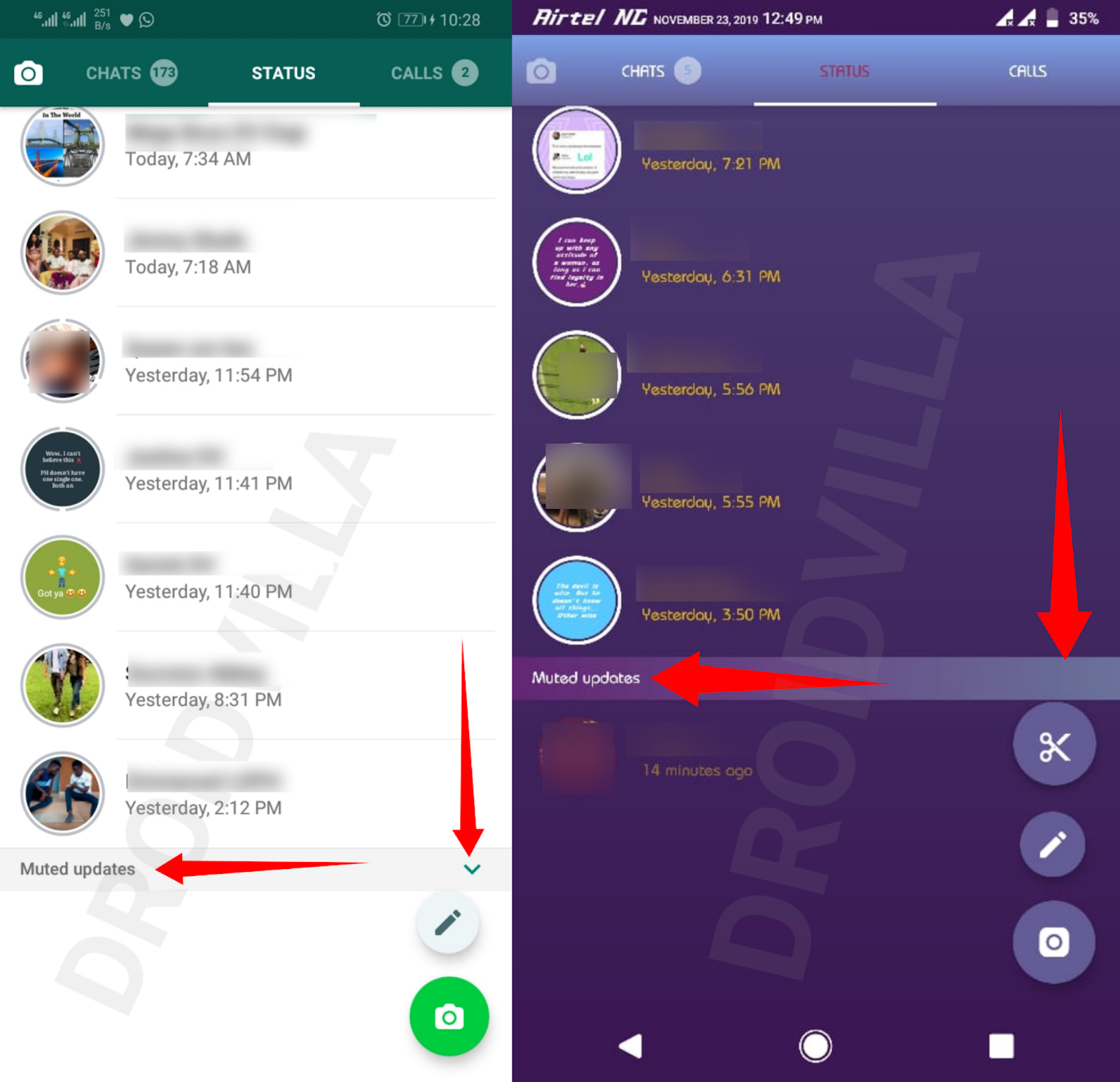 Update




Thats it, just if you can't find the drop down icon don't be worried, all you have to do is simply update to the latest version of whatsapp via PLAYSTORE and force close the app and open again to get the feature added.


Thats all for now hope the added feature is worth it!
Share your thoughts with us below.