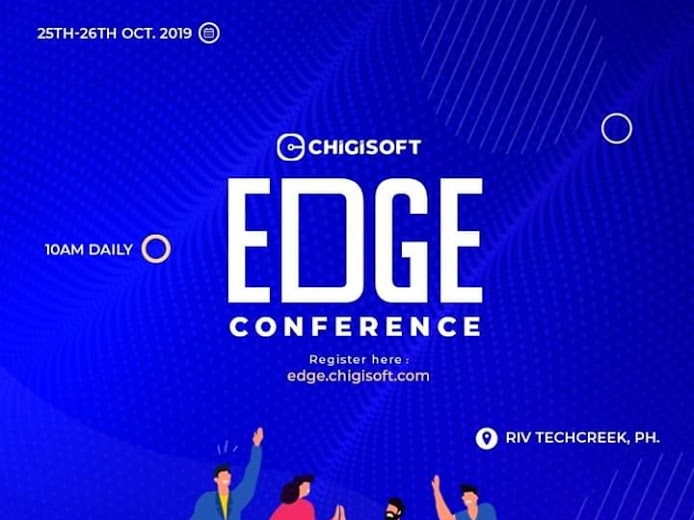 Are you ready for The Edge Conference 2019
Ever wanted or wish to grow your business and advance your creative works to the next level? Or you wish to enhance and make good work with the right tools to develop a right tech product?
Chigisoft EDGE brings designers, developers, technology experts, innovators, entrepreneurs and students for a two-day brainstorming and hands-on event to design ways of creating, and supporting indigenous creators and creations.
Brands will be exposed to technology solutions that stimulate growth by helping them save time, do more and make more.
A first-hand look at latest Chigisoft product demos, technologies, best practices, tools and plugins for developers.
Good news!
Chigisoft
is organizing a conference that is designed in making your business or an idea have an Edge in its area of specialization.
About Chigisoft!
Technology Products and Services Company, headquartered in Nigeria providing web development, graphic design, software and ict solutions. RC 1370719
The Edge Conference is aimed at revealing different opportunities that will aid to your business expansion, success and for sure an Edge to other competitors. Also aimed at getting the right and desired result you seek in your creative works and business products.
Attending the Edge Conference helps in Connecting you with the right developers, business mentors and for sure a well known fact, gets your idea or vision to the next level of perfection.
This awesome event is based on invitation and for sure you all are given the opportunity to request for an invitation by registering
HERE
Event Details!
Event kick-off : 25th to 26th Octorber, 2019
Time : 10:00am daily
Venue : Teck Creek, opposite pleasure park, Port Harcourt, Nigeria 🇳🇬 
Don't miss this great opportunity to take your business / Organization to the next level.