As spotted and published by AndroidPolice ,Google has been tirelessly working on a new Gboard redesign for apparently two months now, and it certainly seems the company is finally starting to roll it out to the first few beta testers currently using version 9.8.07 of the Gboard App.
Furthermore, The new redesign look features the Roboto font for Product Sans and obviously matched the latest revisions to Google's Material Theme much better.
Gboard redesigned new look
The new Gboard redesigned look can obviously be noticed on enabling of the Gboard Key borders via the theme settings. As seen on the above gboard redesigned screenshot, we observed a change in the background of the keyboard, from initial default gray background to white background. Also noticed the keys have been given a gray tint color Making the gboard look so great and cool to use.
The Shift, backspace, the number switcher, and enter keys now have a shade of gray darker bg and the accent color of old is obviously gone. However, Similar changes have been made to the dark theme, as spotted which now have an all-black background and gray keys. Functionally, everything remains the same as old.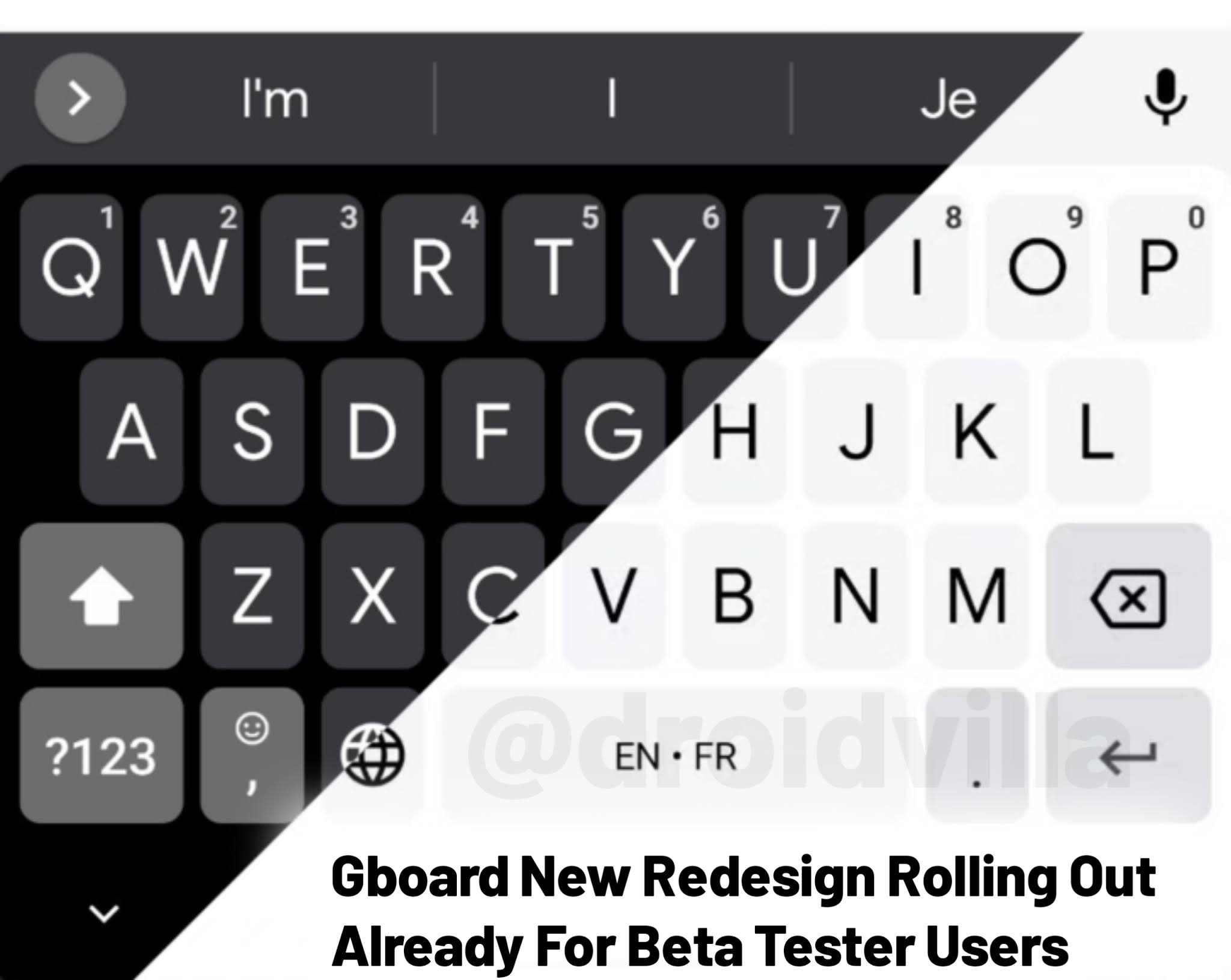 Gboard dark/white/Auto theme
Unfortunately, the changes might not be available for you even though you might have updated to the latest Gboard via the Google PlayStore. But if you still insist in giving it a try, who are we to stop you? So, you can become a Gboard beta tester by simply checking up here or you can download Latest Gboard redesigned beta apk download from Apk mirror.