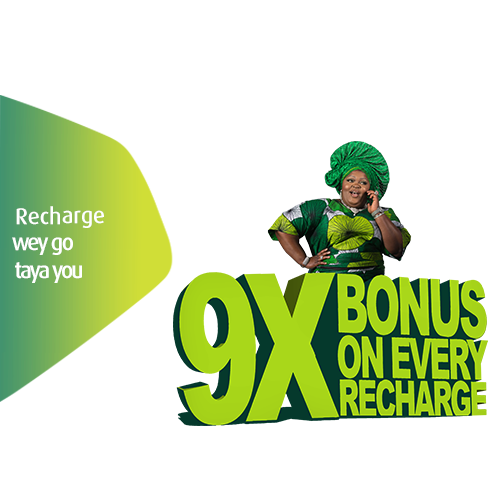 9Mobile is back with its huge and amazing reward called 9X Recharge Bonus which offers 900% value of any recharge to call any network when you simply purchase a new 9mobile sim or recharge your old line with N200 and above.
The 9x recharge bonus is a newly launched offer to put new customers in shock as well as encouragement to old customers to reactivate their inactive lines.
Just as we have MTN welcome back offers, this is just an upgrade from 9mobile.
How does it work?
Lets take an instance, Recharging N200 worth of airtime gives you a whooping N1800 bonus to call all networks.
Shocking right?
This obviously means that you are given 9x extra values of what you recharged. If by any means you are not able to recharge up to N200 you will be given 4x of your recharge of N100.
How can I Activate 9Mobile 9X Recharge Bonus
Currently 9mobile 9X recharge bonus is available to both new and existing customers.
Existing Customers Should simply pick up their abandoned sim and simply dial *611*20# to opt in to start enjoying the 900% recharge bonus.
New Customers Should purchase a new 9mobile sim. The option-in for 900x recharge bonus is automatic for new 9mobile customers.
Another amazing offer we got for New Customers
H
ow To Activate 9Mobile Extra Value Package
New users can also get a whooping 1GB data plus 3 hours of uninterrupted streaming for just N500.
Note: This offer is specifically for new customers.
To enjoy this super extra value offer, New customers are to simply dial *253*20# to get activated and get started.
Don't forget to click on the share button 🔳 below.