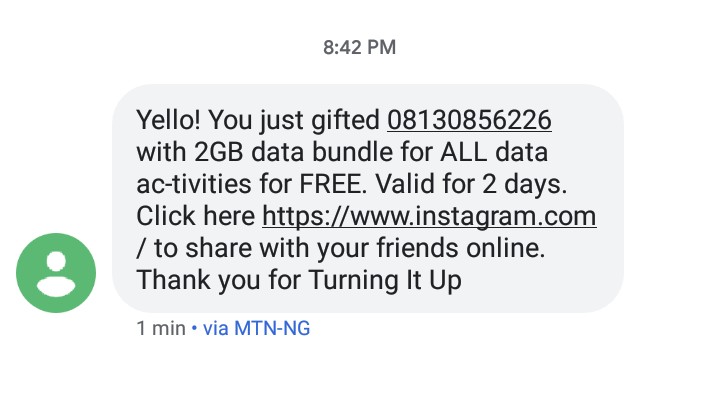 How To Get Free MTN 2GB Valentine Data Gifts (MyMTNApp)
MTN is here again to surprise its customers with special happy valentine data gifts worth mouth watering 2GB by simply accessing their MyMTNApp.
All you have to do is simply to download the MyMTNapp and get it installed on your Android device.
Following the release of
MYMTNApp
, we the customers can certainly attest to the fact that MTN has made things easier for ys all and the fact we access lots of goodies and cheap data offers constantly available to respective customers. Now we have gotten another amazing gift this valentine, from MTN Nigeria.
So without further addo, lets get to the business of the day and how you can also get the free 2GB worth of data.
Free MTN 2GB Valentine Data (MyMTNApp)
How To Get Free MTN 2GB Valentine Data Gifts (MyMTNApp)
Note: This offer is exclusive for only MyMTNApp users!
Now get your two MTN number or find another sim card if you just one and login or sign up with the first number.
Finally, input the second number that you wish to gift the data, then click proceed and wait for it to finish loading


Confirm

After that you will have SUCCESS pop up message.
Note: Data offer it's time-limited and the data valid for 2days (48 hours).
Information reaching us today gifting has ended tikl tomorrow 12AM!
Don't forget to subscribe to our newsletter for more exclusive update.