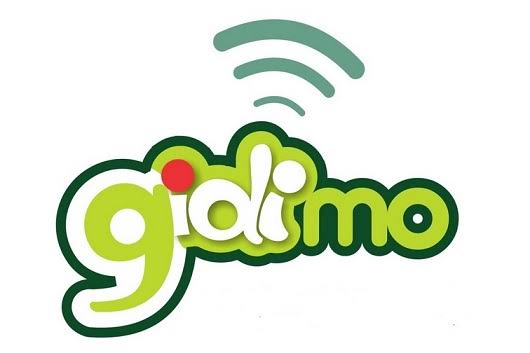 Gidimo App Free 200mb,400mb and 1gb data
Remember last time when we posted about Gidimo free
1000mb)(1gb)
worth of free data on their launch? Here is another awesome package frim Gidimo, and this time it seems to be on a favor to a everyone using the internet.
Gidimo app is giving out
free data worth 1gb
and a referral gifting of 400mb. So in this article, we shall be letting you know ways on how the Gidimo app works and how to get free data ranging from 200MB data on gidimo, free 400MB On gidimo and free 1GB data worth in gidimo.
In other to get things right, we shall take out time in explaining ways you can attain this gidimo app free data which is trending today.
All the Requirements needed to get gidimo app free data is as follows
Download Gidimo app directly from playstore HERE
Preferred network operator of your choice (MTN works 100%)
Internet connection
Before we proceed we shall make reference on how to get gidimo free 200mb, followed by 400mb and lastly 1gb worth of data for free on gidimo app.
How to activate free 200MB data from gidimo app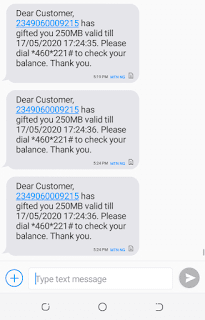 Gidimo app free 200mb,400mb and 1gb
After you might have downloaded gidimo app directly from playstore proceed to nex step
Now open gidimo app and register
Confirm the inputted phone number by OTP and after successfully confirming your number, you should now wait patiently for your free 200mb from gidimo app.

For those who already have the gidimo app before now, all you have to do to get this free 200mb from gidimo is by verifying your number again on the app.
Note that, data can be accumulated, all you have to do is simply get a new sim card, clear app cache and data, once done follow procedures again to get free gidimo 200mb data.
How to get free 400MB data from gidimo app
You get free gidimo 400mb by simply inviting friends to join gidimo.
In other to get your invite link, you must have successfully registered on gidimo app.
You only get this gidimo app free 400mb if and only if the invitee subscribes to any available SSP (Senior school program) plan.
Finally, how to get free 1GB data from gidimo app
After downloading and have registered successfully
Then on the top right side of the app tap on the subscribe button.
Now click on subscribe for SSP plan for 100point.
Select the plan and you will see a button that will ask a question "Do you have A promo code".
Tap and input the code "MTN2020gidimo" now click on load.
You should get a message saying you don't have enough points to purchase the plan (Ignore and proceed to next step)
Click on the payment method and immediately cancel it.
Do not subscribe to any plan!
Finally, logout of your gidimo app, close it, open again and log in immediately.
Lastly, you should get a pop up message that you have gotten free 1GB for subscribing to the ssp plan.
Do not hesitate to input your mtn number to redeem your free 1GB data from gidimo app.




Don't enjoy alone, do share this with your friends and family members so they can also enjoy this free data from gidimo app.