Irrespective of what device you're using, you have to always look out for illegal Android Apps. Any email you receive, text someone sends you, or app you download could be dangerous.
A week can't go pass, without a new threat coming up, and this week's is a collection of illegal and fake Android apps on Google Play.
Cybersecurity software company Avast has been making claim on a scam campaign dubbed UltimaSMS in recent weeks.
According to Avast, 151 apps were part of the viral SMS scam campaign. These fake Android apps change theirselves as legitimate tools, from photo editors and camera filters to games and QR code scanners.
Their intention is to get victims to sign up for expensive SMS services. It can all happen in the blink of an eye. Before you know it, you've lost a huge amount of money that you might not be able to get back.
Android device users have already downloaded these apps more than 10.5 million times without knowing what is going on.
How Google Helps You To Identify Fake Android Apps
The good thing is that Google has since set a ban on every app that was part of this specific campaign. You should check out the comprehensive list of illegal apps to make sure you don't have any on your phone.
If you do find any of the apps from that list on your phone, remove them immediately.Fake Android apps downloaded by millions
If you install an UltimaSMS app, it will immediately check your phone's location, IMEI, and number to figure out which country area code and language to use for the scam.
When you open the app, you'll see a screen in your language asking you to enter your phone number and/or email address or other sensitive information.
Once you submit the information, the app will sign you up for a premium SMS service that could cost upwards of $40 a month.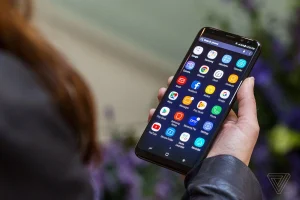 At this point, the app will display even more subscription options or simply stop working. You will then be charged every week by the illegal service.
As it already points out , this is an extremely dangerous situation. You might think you're on a safe side or that you're too smart to fall for a scam app like this.
The thing is that's what everyone thinks. These scam apps are a lot problems that can affect anyone. How much attention do you really pay to your phone when you download and install a new app?
In the blink of an eye, you can start losing a lot of money from fake Android apps scams like these. It's so important to always remain alert and sensitive.
How are people falling for this? Have you ever wondered why a lot of people are falling for this . Here's why so many people are downloading these fake Android apps on Google Play, as Avast explains:
The apps discovered are essentially identical in structure, meaning the same base app structure is repurposed numerous times.
These copies are disguised as genuine apps through well constructed app profiles on the Play Store. The profiles feature catchy photos and enticing app descriptions alongside often high review averages.
However, upon closer inspection, they have generic privacy policy statements and feature basic developer profiles including generic email addresses.
They also tend to have numerous bad reviews and low ratings from users that correctly identified the apps as scams or have fallen for the scam.
Furthermore, the fake Android apps are being advertised on Facebook, Instagram, TikTok, and other platforms using paid apps , that pop up when the users are on this apps.
These social media networks can't get everything , most of these features appears as bug on the apps and is difficult to detect by the developers (providing they're even trying).
So it's up to you to assess the risk before you click on a catchy ad for a flashy app.
Join Us On Telegram For More Exciting Updates