If you didn't know before now that the Google Play Store occasionally gets updates, it's okay since the method of checking the update isn't even prominent.
Now, it looks like Google is finally giving it an update button that will clearly tell users that it is what is to tapped on in order to get it updated.
It seems to be a server-side update and will roll out only to selected users so we are not sure if it will eventually make it to the stable version.
Some users are already seeing "Update Play Store" button already, under the Play Store version. The button will carry out its action as its name says.
The update that brings this prominent button doesn't bring any new thing to Play Store apart from this.
The only way to check if the Play Store has an update currently is to tap on Play Store version number. This would trigger a "check for updates", then after our can tap update so you can get the latest version.
More About The Google Play Store Update Button
This feature has been spotted on a Pixel 6 pro and has also become available on Android 10 devices.
So this server-side update doesn't appear to be specifically for versions even though the chances of having it in Android 12 is higher than lower versions.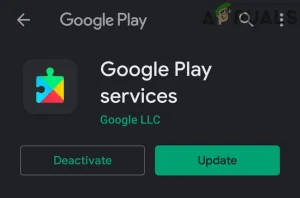 Though this button doesn't seem to be rolling out widely just yet. You can check Play Store > Settings > About to see if you're among the lucky users.
The "Update Play Store" option will be there under the Play Store version. Google is known for experimenting a lot with user interface and functionality.
This is a minor thing but we hope this becomes permanent as it is pretty useful.
Join Us On Telegram For More Exciting Updates