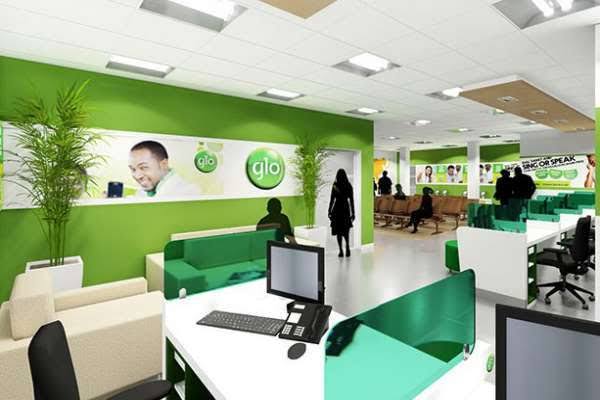 GLO NG
How about we say, the days of moving out of your abode in search of where to buy airtime to make calls or even subscribe is no more, though some users still find it cool getting airtime purchased from outside, but for me, I prefer getting it directly from my bank.
With the use of USSD codes, everything is made easy and simple for all customers in different networks.
In respect to the Covid-19 outbreak in the country (Nigeria), Glo has made things easy for all its customer to quickly top up there network directly from banks, irrespective of the bank by simply using USSD code directed to that specific bank.
Also Read: How to get free 1GB data on MTN NG
Other than that, you can as well decide to use the universal GLO bank USSD code.
So without further ado, lets get to show you all GLO bank USSD codes and also the universal USSD.
Here is a list of all GLO bank recharge codes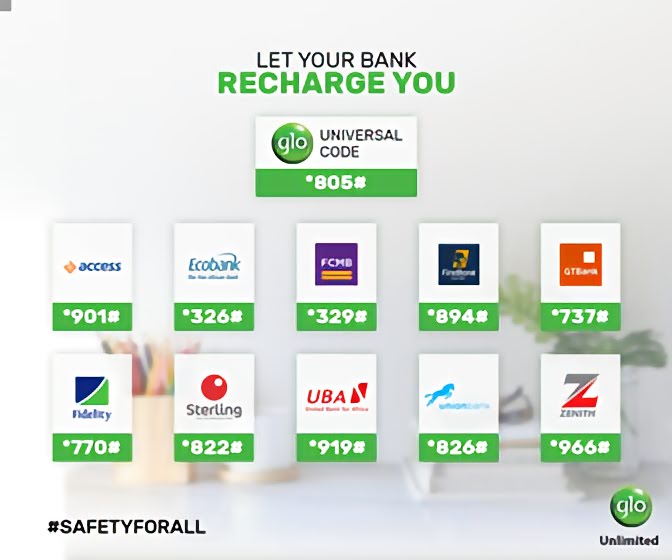 GLO unlimited
Access/Diamond Bank

*901#

Ecobank

*326#

FCMB

*329#

FirstBank

*894#

GTBank

*737#

Fidelity

*770#





Sterling

*822#

UBA

*919#

UnionBank

*826#

Zenith Bank

*966#
Here is GLO Universal bank recharge code
Now you know you could actually get your device recharged by simply using USSD, don't forget to share with friends and family.
Knowledge is power!
Don't forget to subscribe to our newsletter for more exclusive update.