One of the most prominent changes with Android 12 is the changed theming system courtesy of Material You. We have observed that changes made with this system could be crashing games.
A bug report is now visible on the Google Issue Tracker, discussing how games like Pokeman or Wild rift can stop working when the background wallpaper is refreshed or changed.
While nobody would stop their gameplay and change the wallpaper, this issue can be particularly concerning if users have automated wallpaper changers.
XDA Developers had to recreate the issue on the Pixel 6 Pro with games like PUBG Mobile, Minecraft, Call of Duty: Mobile, and Genshin Impact. So this issue could be widespread.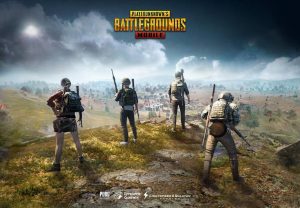 The only way right now is to put off automated wallpaper changer some digging around by XDA (via) reveals that this could be due to a configuration change on Android.
The conventional Android behavior is to ignore "configuration changes," which include dark mode, locale changes, and screen rotation.
However, Google recently inculcated a change with Android 12, forcing activities/tasks to reboot whenever the wallpaper changes in the background of the phone.
"Activities will be scheduled for restart via the regular life-cycle. This is similar to a configuration change but since the Application information changes are too low-level we don't permit apps to opt out," the commit reads.
Possible Solution For Games Crashing On Android 12
Unfortunately, it seems like developers may not be able to get around this particular issue. The only way right now is to disable automated wallpaper changers on your device.
Since the issue is seemingly common, we expect Google to share more information on this over the coming weeks.
Google also has to contend with a bevy of issues related to the new Pixel 6. Multiple users reported green flickers on the screen when pressing the power button.
Thankfully, this only occurs when the phone is off. Google later said it would fix this with an update in December.
Recently , some users tried to discover a second punch hole on their Pixel 6 Pro. However, this issue isn't common. After all , the Google Store later provided the customer with a spare phone.
It's safe to say that the Pixel 6 release has been far from ideal for Google. This was expected to some extent, given that the new flagship marks the debut of some new hardware features, including the Google Tensor chip.
Join Us On Telegram For More Exciting Updates