How to activate GLO 250mb for N25, 500mb for N50, 1gb for N100 and 3gb for N500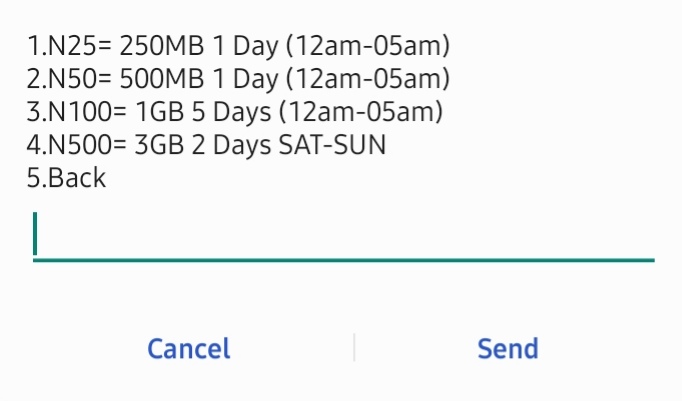 How to activate GLO 250mb for N25, 500mb for N50, 1gb for N100 and 3gb for N500
Welcome guys, its been a while we posted about cheap data subscription on GLO, good news, we have got new, cheap and affordable data subscription for all GLO users.
Cheap GLO data subscription 2020
250MB FOR N25 FOR 1 DAY

500MB FOR N5O FOR 1 DAY

1GB FOR N100 FOR 5 DAYS

3GB FOR N500 FOR 2 DAYS
How can I activate this GLO data offer?
To activate this GLO data subscription, follow steps below:
Simply dial *777#

Press 1

Press 1

Press 7

Now select from available data options provided.
Do ensure to have exact amount of airtime for your desired data subscription offer.