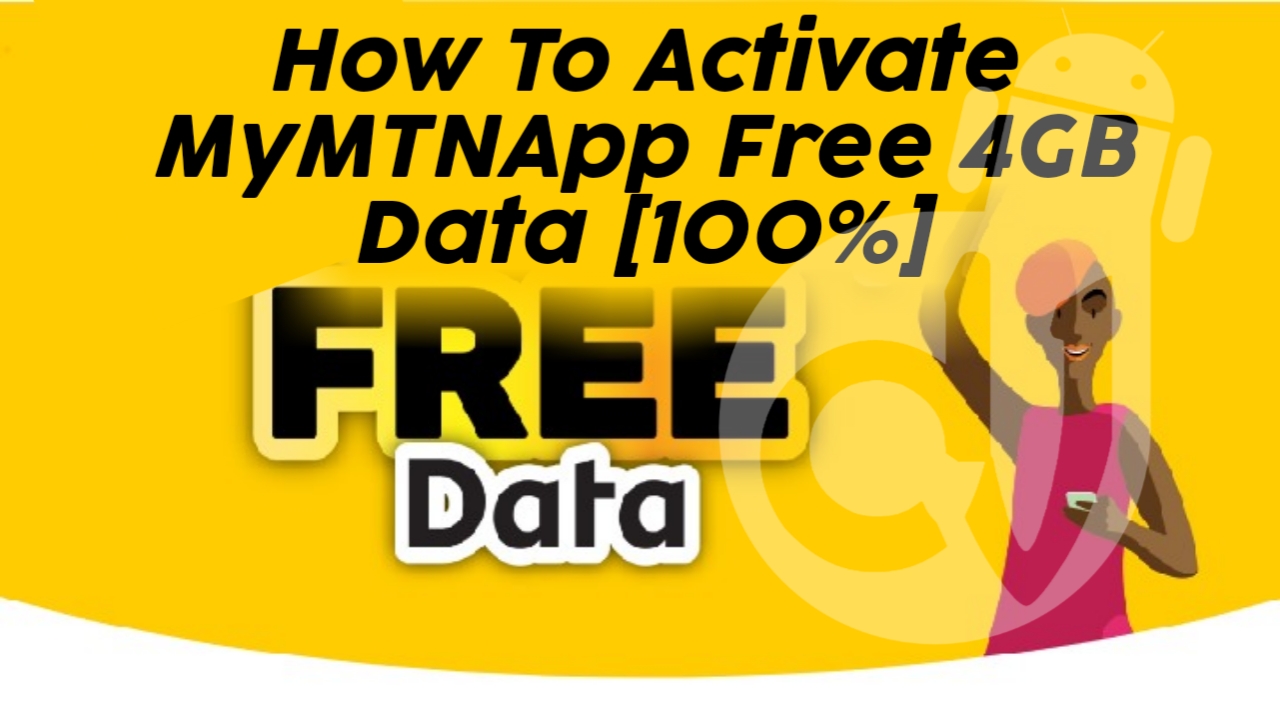 How To Activate MyMTNApp Free 4GB Data [100%]
Hey guys, here is another goody bag gift from MyMTNApp Referral Program, and guess it is a great opportunity to get Free 4gb from MTN. It has definitely been a good time to show love from MTN and this is becoming a stroll as we have gotten lots of amazing special surprises from MTN directly from MyMTNApp, we have the likes of MTN 1.5gb for N300, MTN Super Data 5gb For N1000, MTN Free daily data for Ayoba, MTN N800 for 3.25GB, Cheapest MTN data offer from MyMTNApp and lots more to mention.
---
---
After much amazing MyMTNApp referral data offers from MTN Nigeria, we have got another more interesting offer which costs you zero Naira and a whooping data gift of 4000mb (4gb) for free by simply having to invite just 20 new users to download and sign up to MyMTNApp.




Early this year it was a mouth watering data gift of 2gb for every 20 invites, but during this pandemic lock down, feels things are really changing as an update is made with additional whooping 2gb, making a total of 4gig for 20 successful invitees who downloads, installs and signs up to MyMTNApp.
In addition to the update on MyMTNApp Referral program, you can as well get a 10% data subscription from any contact you invite to subscribe to any data plan on MTN and the referral gets instant 50% data bonus on successfully purchasing a data plan.
Furthermore, inviting a contact to get an upgrade of their old 3G sims gives you a mouth watering 1gb and the invitee gets free 4gb for upgrading their sim.
So without further ado, lets get to the business of the day!

Available MyMTNApp Referral Programs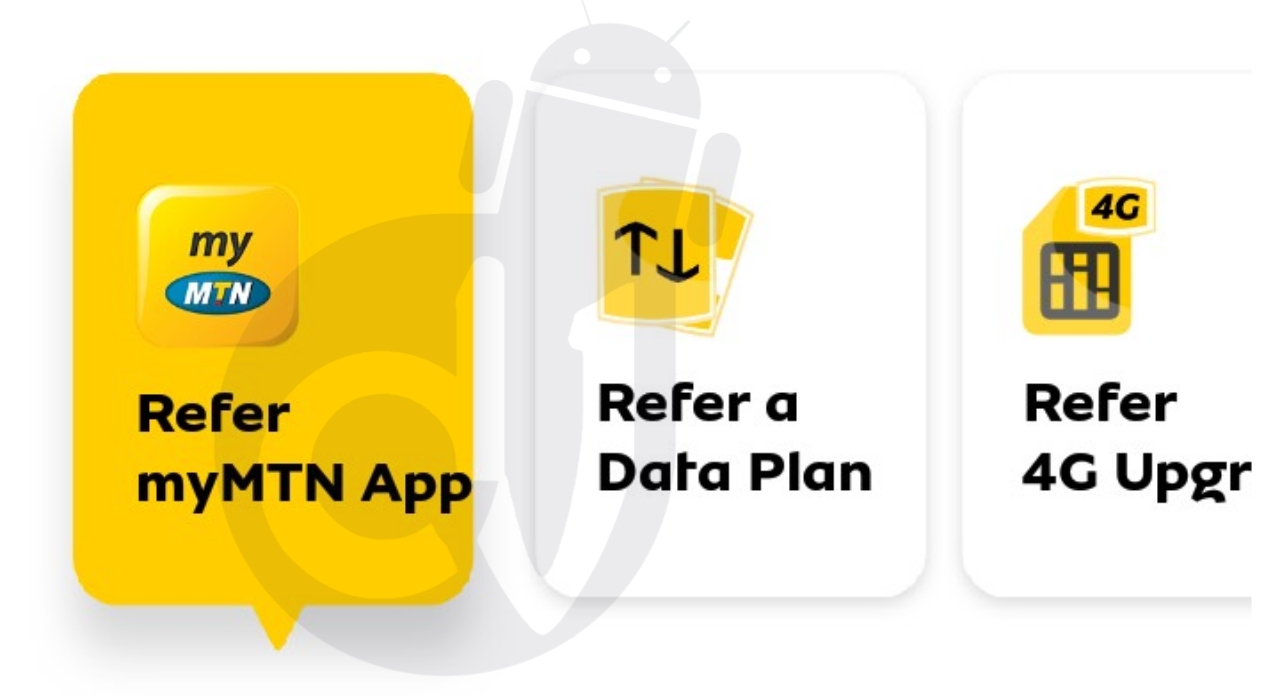 MyMTNApp Referral Programs Free 4gb Data
We have decided to list out available MyMTNApp Referral programs which offers awesome free data by performing specific referral tasks.
MTN
Refer MyMTN App
Refer A Data Plan
Refer 4G Upgrade
Now you know, by simply referring a user to download and install MyMTNApp, you get free 200mb.
Get up to 4GB daily by inviting 20 friends to download & login to myMTN App. You'll get 200MB for each successful referral instantly.
MyMTNApp Referral Program Free 4gb Data
How To Get 4gb On MyMTNApp Referral Program:
As fore mentioned, you get free 200mb on each referral who downloads and install MyMTNApp, meaning that on every 20 successful referrals, you get whooping 4gb for free.
Don't dull this period 😍!

MyMTNApp Refer A Data Plan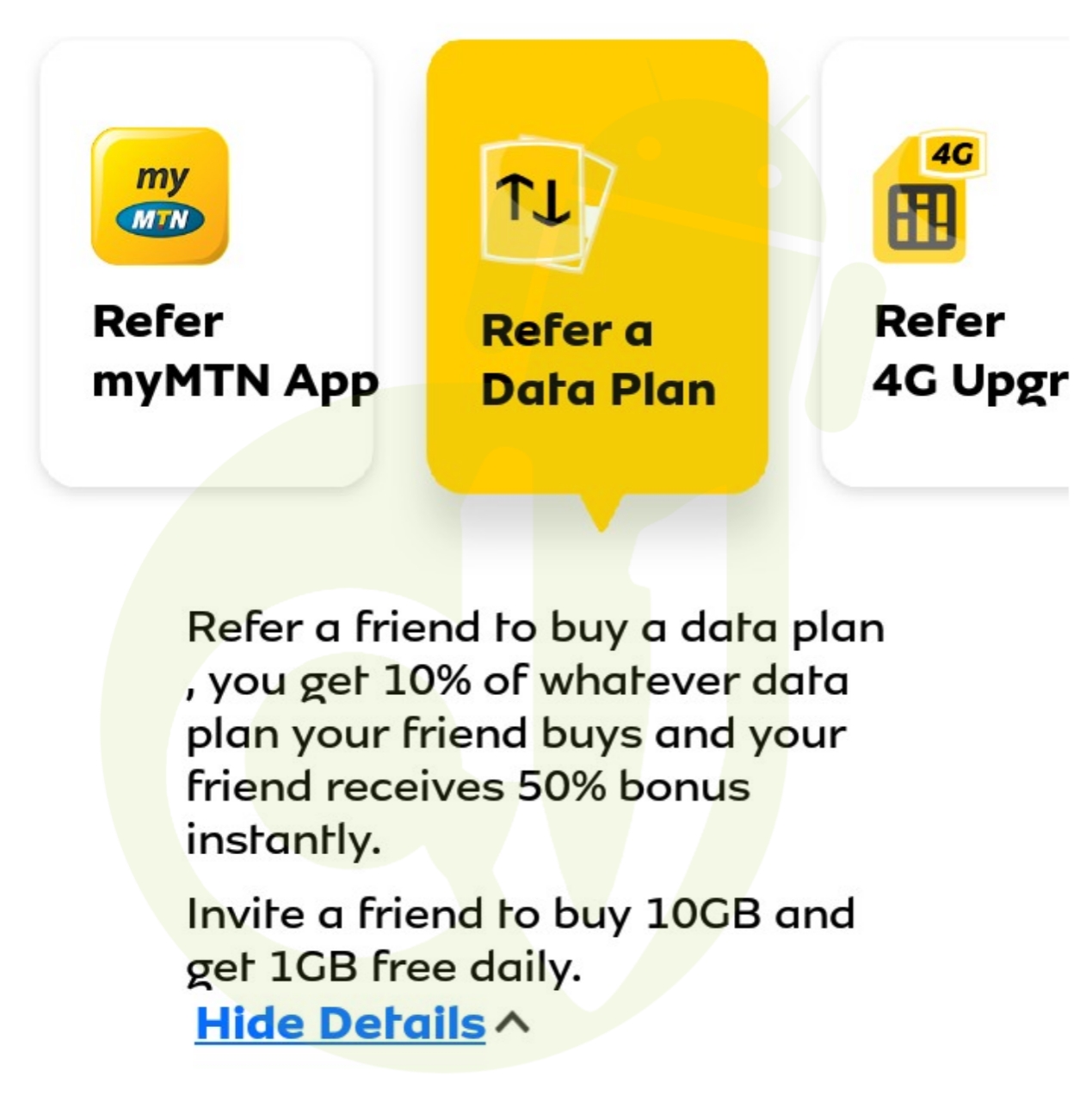 MyMTNApp Refer A Friend
Getting to refer a data plan to your contacts, you get 10% of whatsoever data the person purchases. Getting to refer a contact, and they subscribe to a 10gb plan, the referee gets 10% which is free 1gb, and the referral gets a 50%, free 5gb bonus making his subscription 15gig.
Refer a friend to buy a data plan you get 10% of whatever data plan your friend buys and your friend receives 50% bonus instantly. Invite a friend to buy 10GB and get 1GB free daily.
MyMTNApp Refer 4G Upgrade
MyMTNApp Refer 4G Upgrade
Now here is just the game, by simply referring a contact to upgrade their 3g sims to 4g, you get free 1gb worth of data and the person gets 4gb for upgrading his/her mtn sim to 4g.
How to get Free 10gb on MyMTNApp Refer 4g upgrade program:
Get up to 10GB Data FREE when you invite up to 10 friends to upgrade their 3G SIMs to 4G. Your friends get 4GB instantly after the upgrade plus 100% Data bonus for 3 months whenever they buy a data plan between N500 and N5000. Invite as many friends as you can today to upgrade their SIMs to 4G and get 1GB free instantly for each one that successfully upgrades.
In this article we made mention of all available MyMTNApp referral programs that offers free data such as, Refer 4g upgrades (free 1gb), Refer a data plan (10% referral data purchase) and lastly Refer MyMTNApp to contacts (free 200mb per referral).

Having said this, we have got millions of MTN subscribers who haven't done almost if not all fore mentioned tasks. Now is the opportunity to help spread this article and get free data to help ease the burden of data subscription during this pandemic lockdown.
If you found How To Activate MyMTNApp Free 4GB Data [100%] helpful, do leave a Comment behind, share this post using the share button icon to various social platforms.