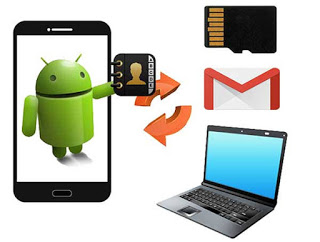 Without further ado. 
Lets go straight to the purpose of this post.
Many persons are victims of losing almost all contacts and messages in the process of flashing device, stolen device, factory reset and lost sims.
Now you don't have to be worried about losing your contacts and messages anymore if you simply follow steps below.
Currently we have lots of ways to backup messages and contacts over different apps and lots more.
Would be dropping the best and safest method on how to safe your contacts and messages.
Firstly' the best and safest way of backing up your contacts in your Android is simply with the use of your Google Account.
This is the simplest, safest and way too good for the task. 
The issue with this method is that, it doesn't backup messages but does lots more. Check it out! 
How to backup all contacts to Google Account:
Go to settings

Scroll 📜 to ACCOUNT

Select Other ACCOUNTS

Choose  Google

Tap on the three dotted icon by the right hand side of the screen. 

Tap on Sync now (to backup all contacts and the rest). 
Make sure you have an active Internet connection.
When done, tap on the Google Account,. you should be able to see last synchronized date and time. 
Image illustration below 👇
Now you don't need to be scared of losing your contacts anymore. 
How to retrieve backup contacts into your new device?
Simply sign in into your gmail account of which you previously backed up your contacts and follow same procedures as shown in image above. 
Another method is by the use of System Backup and restore application in Android device. 
This is a very good tool application which backups all personal datas, which includes (contacts, pictures, messages e.t.c).
Also backups installed applications you wish to be backed up by simply selecting them. 
All backups are saved directly to your external memory card.
You can easily send backup files to your gmail for lifetime access, so as to avoid damaged sdcard along time.
To retrieve backup simply follow procedure and navigate to restore and choose recent backup folder for restore.
Did you find this helpful?
Don't forget to leave a comment for others to know how it worked for you.
Join us on our official telegram group and channel for easy contact and discussions.
t.me/LDPHblog Group link
t.me/techLDPH Channel Link
Thank you