Are you an Android 6.0+ user??

We are are going to run a simple step by step guide on How to change Android Screen DPI size via developer option.

This tips helps in increasing or decreasing your screen display size to your taste.

For those who find it difficult to see fonts displayed on their android screen as a result of TINY words, reducing the DPI helps alot.

While for those who likes to get a full view of a page and full display should increase DPI size.
Dont be worried we have made it easy by providing a video guide below and also image step by step guide.

Simple way to customise your phone DPI (No ROOT)…
Reduce/Increase Screen DPI size!!
How to change Android Screen DPI size – Developer option
Follow steps to get it done!!
1. Go to settings
2. Click on About phone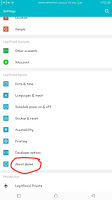 Click on About Phone
3. Keep tapping on Build Number ( you should get a notification telling you that you are now a developer)..⏩⏩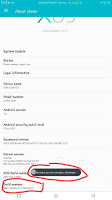 Already a developer

4. Go back and you should be able to see Developer Option before About Phone.⏩⏩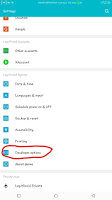 Developer Option
5. Click on Developer Option and scroll down to where you see smallest width, change the number to your desire from 360 – 590!!
Max 590dpi / Min 340dpi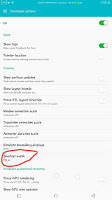 Changed mine to 530.
NOTE: The higher the number, the more DPI size reduces. While the lower the number the bigger DPI size increases!!

No risk of phone bricking!
100% Save
YouTube video
View image below for Before and after!!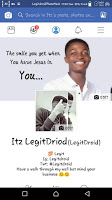 Before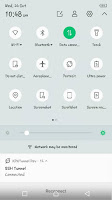 Before
Finally
After
After
After
Finally
Don't forget to share post!
#We also bring to you not just phone cheats and latest, but also hidden features in your Android!!
You have any difficulties? Comment box is open!!
If you find this helpful, kindly drop a comment below.