(adsbygoogle = window.adsbygoogle || []).push({});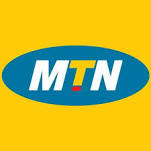 Instead of having to check your data balance one after the other, MTN has made it easy
Now you don't need to start dialing *559*2# *559*63# *559*4# *559*3# and lots more stressful code to access your data and bonus information. 
Simply dial *131*4# or text ' 2 ' to 131 to get started.
Hope this helps reduce stress in checking data and bonus balance. 
Thank you
We love comments! 
Join us on our official telegram group and channel for easy contact and discussions.
(adsbygoogle = window.adsbygoogle || []).push({});
t.me/LDPHblog  Group link
t.me/techLDPH Channel Link