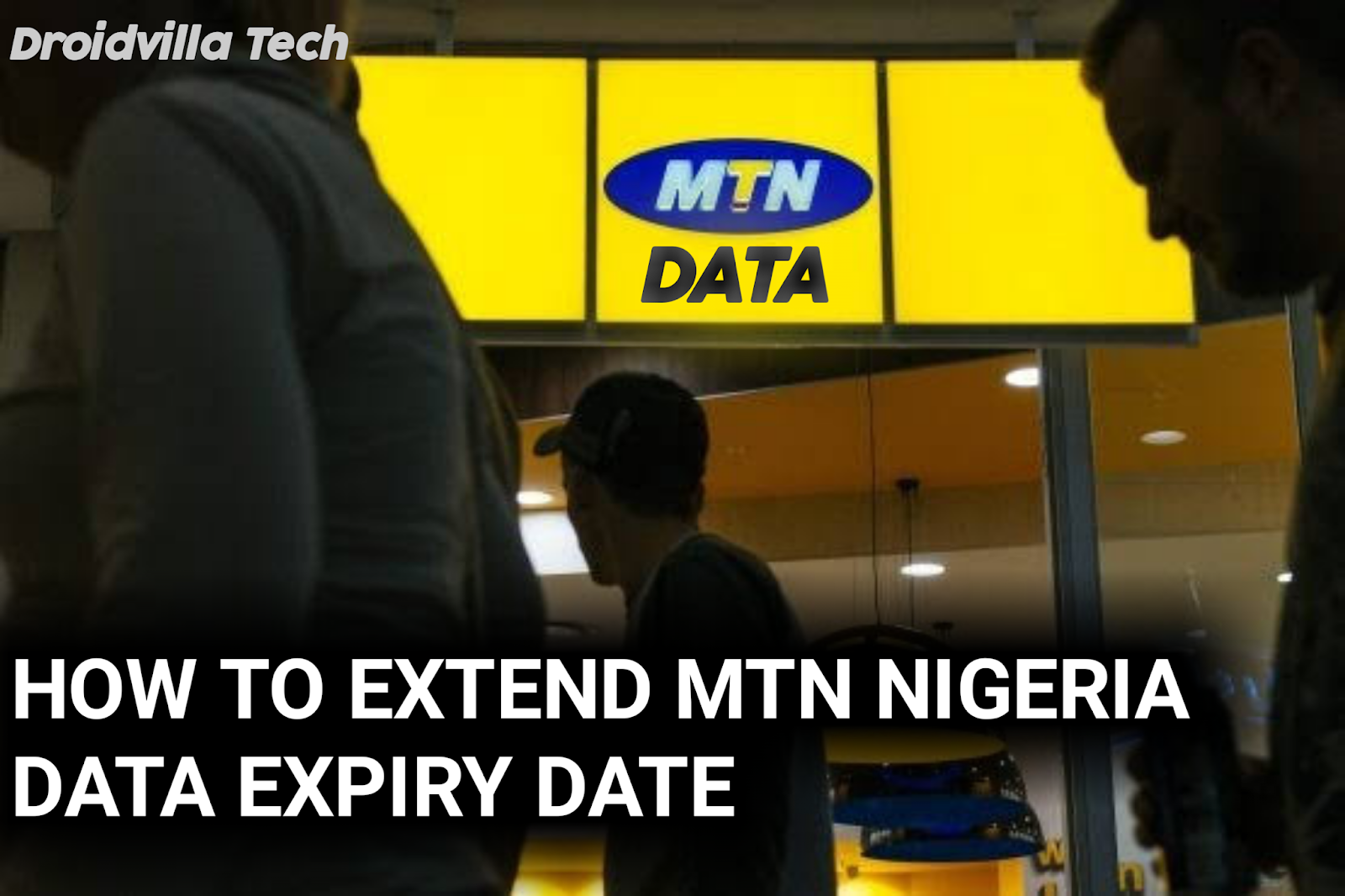 How to extend MTN Nigeria Data expiry date
Yello! We hope this brings a solution to most MTN Nigeria data users who one way or the other finds it real difficult to finish their monthly/Weekly and daily data subscription.
In regards to this post, we recently made a post on the best MTN Nigeria Data subscription plan to be the 2 Days Data subscription which cost N500 for 2000mb via USSD and N500 for 2500mb via MyMTNApp.
We made it known in the article that this said data plan is definitely and obviously the best data subscription with a well optimized data consumption rate, backed up with some proves and transactions made.
You may find it interesting, so do read more
HERE
as we move forward to the main objective of the post below.
For those who often get to find themselves doing the 2 days data subscription plan of N500 for 2.5GB may find this post very tricky and wow. Without further ado, we go there.
How to extend MTN Bonus Data expiry date
We shall be using MTN 2days data subscription plan as a case study! Like we always say, droidvilla will only drop a verified trick or tips tested and confirmed by us.
Dial *131# and press 1 to subscribe to MTN N500 for 2GB or you can subscribe via MyMTNApp to get 2.5gig.
This data subscription plan is valid for 2 days (48hrs)
Now you have successfully subscribed to the 2 days data plan, start browsing and don't bother about the expiring date.
Once the 1st day has passed and the second day reaches, yet you still have over 1GB data left and it expires, immediately you will stop browsing and to confirm dial *131*4# and you should get a message like
Your data balance:
Unused weekly: 432.79MB expires 14/04/2020 Bonus: 4MB expires 01/05/2020 18:48:56

MTN Nigeria Data expiry date
Activation of 25MB Daily Plan was successful. Bundle renews on 12/04/2020 22:41:48. To opt out of auto-renewal, text NO114 to 131. Text 2 to 131 for balance.
How to subscribe to MTN N50 for 25MB
Simply dial USSD *131#
Press 1 (data plans) 
Press 1 (daily plans)
Now select option 1 ( N50 for 25mb)
Now after subscribing to the daily data play of N50 for 25mb, simply dial *131*4# to check data balance and validity period. You will observe the expiry date has been extended to another 24hrs and all unused data will be rolled over.
Related Queries
How to transfer data on MTN

How to share data on MTN

MTN data plan code

How to transfer airtime on MTN

MTN data plan 2019

How to share data on Glo

How to buy data on MTN

MTN data balance

Extend MTN Bonus Data expiry date
Related Question

Do MTN data bundles expire?

Which MTN plan is best for data?

How do I check when my MTN data expires?

How to e

xtend MTN Bonus Data expiry date

How can I buy more data on MTN?
We hope this post finds who needs it real bad and we hope it was worth publishing.
Don't forget to subscribe to our newsletter for more exclusive update.
You can reach out to us via the side menu section (Contact US).