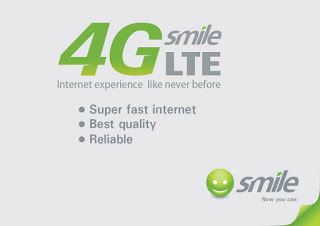 Smile 4g
Smile 4G is offering a brand new data plan, which gives double data bonus on Smile 4G ValuePlus Data to both new and existing subscribers.
Smile Communications Nigeria has been around for a while now, and as far as 4G
LTE is concern, they are one of the best service providers in Nigeria.
Today, they've come out with ValuePlus, which is basically a slash of their existing data plans' prices.
Double offer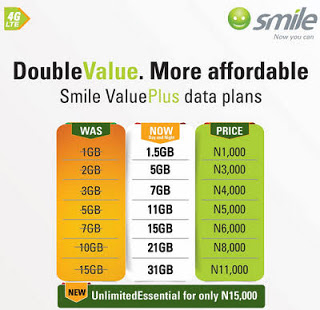 Smile double offer
So, Users (both new and existing) get up to 100% more data value at the same price.
You'll get 5GB for N3000, which was formerly 3GB for N3000; the same thing for 5GB for N5000, which is now 11GB for N5000.
Smile offer one of the most popular 4G LTE data plans, and their data prices are very cheap and affordable.
With the ValuePlus, they've effectively made their data more cheaper.
Users will get double data for the same prices they pay before.