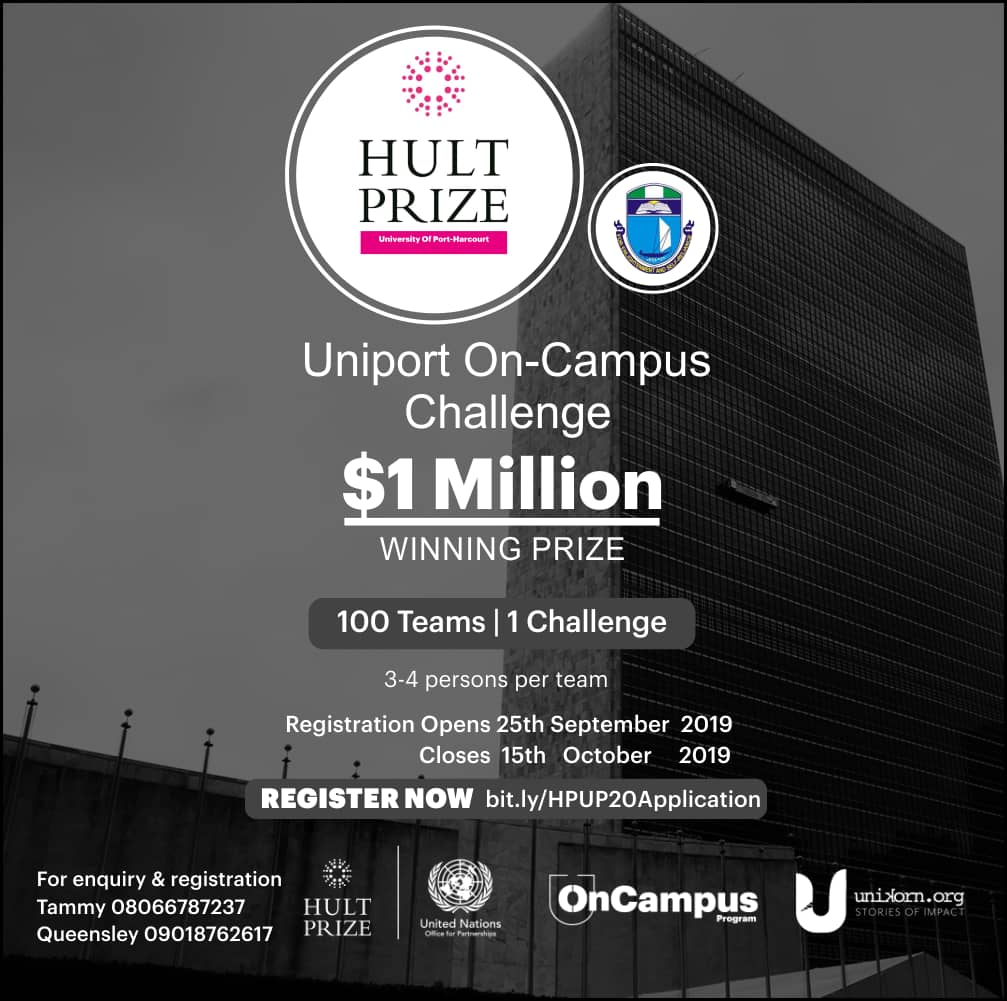 Do you have a mind blowing idea?
Are you a startup, developing ideas to change the world.
Do you need a platform to showcase this and also get to win 1million dollars ?
Then Hult prize is looking for you.
What should you do?
 Form a team of 3-4 persons,
Registration closes 15th October 2019.
You won't want to miss this one.
Follow us on
Instagram
to stay tuned and get more informations about Hult prize.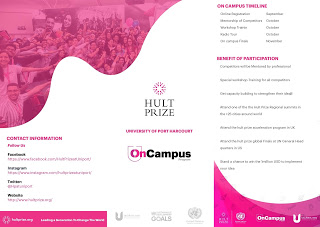 Download hult prize Guide Book PDF format:
Get To Know Hult Prize
You will be able to find all the guidelines, required criteria, and benefits of
hosting an official Hult Prize On Campus Program. Do not limit yourself to
the rules and recommendations in this document, and be as creative and innovative as you want to impact the largest amount of youth in your
university and community!
Don't miss this great opportunity to becoming a world best!