– Kobe Bryant named cover athlete for Mamba Forever Edition of 'NBA 2K21'
Mamba Forever Edition will replace Legend Edition from the past in NBA 2K21 to honor Kobe Bryant. There will be a #8 cover for current gen consoles(PS4 and Xbox One) , and a #24 cover for next gen consoles(PS5 and Xbox Series X) , both numbers were worn by Bryant throughout his NBA career, respectively.
NBA 2K21 on PS4
Mamba Forever Edition cover on current-gen console(PS4)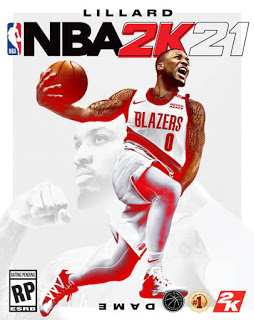 Damien Lillard Cover photo for NBA 2K21
On June 30th, 2020, NBA announced Portland Trailblazers All-NBA guard Damian Lillard the cover athlete on Standard Edition for the current-Gen consoles (PS4 and Xbox One) , and on July 1st, 2020, they also announced that the New Orleans Pelicans' Zion Williamson as the cover photo for the next-gen consoles(PS5 and Xbox Series X)
NBA 2K21 is expected to release on September 2nd, 2020. The Standard Edition costs $69.99, while the Mamba Forever Edition is sold at $99.99. 
Stay updated always via Droidvilla Tech whatsapp status updates…

Tap here

 to send us a whatsapp message to get your number saved and get updated on our post updates directly via your whatsapp status.