Letv
Finally I got something that would give you a different thought about most Androids.
Here is an opportunity to get the best experience of Android system UI.
LeTv is a different world of Android!
The device is cheap, perfect and looks so amazing with its cool features.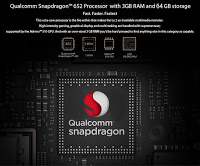 Snapdragon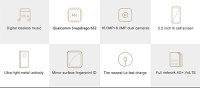 Letv specs 
Letv spec
Specs
Letv Le 2 X526 

3GB RAM 

Memory Size: 64GB ROM 

Processor Type: Qualcomm Snapdragon 652 

CPU speed 1.8GHz Octa Core 

4G LTE Smartphone

Display size 5.5 Inch Incell FHD Screen

Support Touch ID

16 MP PDAF Back Camera + 8 MP Front Camera

Android 6.0 System

3000mAh Battery+ Quick Charge

Weight (kg):0.7

Colour:Rose Gold

Display Size (inches):5.5

Operating System:Android

Display Features:Full HD
Best feature I observed is that, the screen is so oily which makes chatting, scrolling, and typing so cool and soft.
If you are sad about low gaming experience and lagging of apps, this device is for you.
Battery seems to be perfect and functional.
Normal phone temperature on 4g.
Just too cool
You can get more details and get yours directly From 

Jumia.com.ng
Available for payment on delivery @  #32,990 original price (#73,996) 55% off. 
Or you pay online @31,099 5% off.
My order
Here are some few screenshots directly from @legitdroid.
Home screen
Lock screen
Lock screen 

Multitask view
Multi-task 
 Accessibility options
Accessibility
About Phone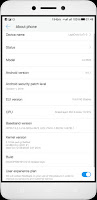 About phone
Storage Capacity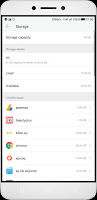 Storage capacity 
That is all for now.
If you have any question regarding this powerful device, feel free to drop a comment.
Will be glad to provide you with answers if required!
Don't forget to subscribe to our newsletter for more exclusive update.