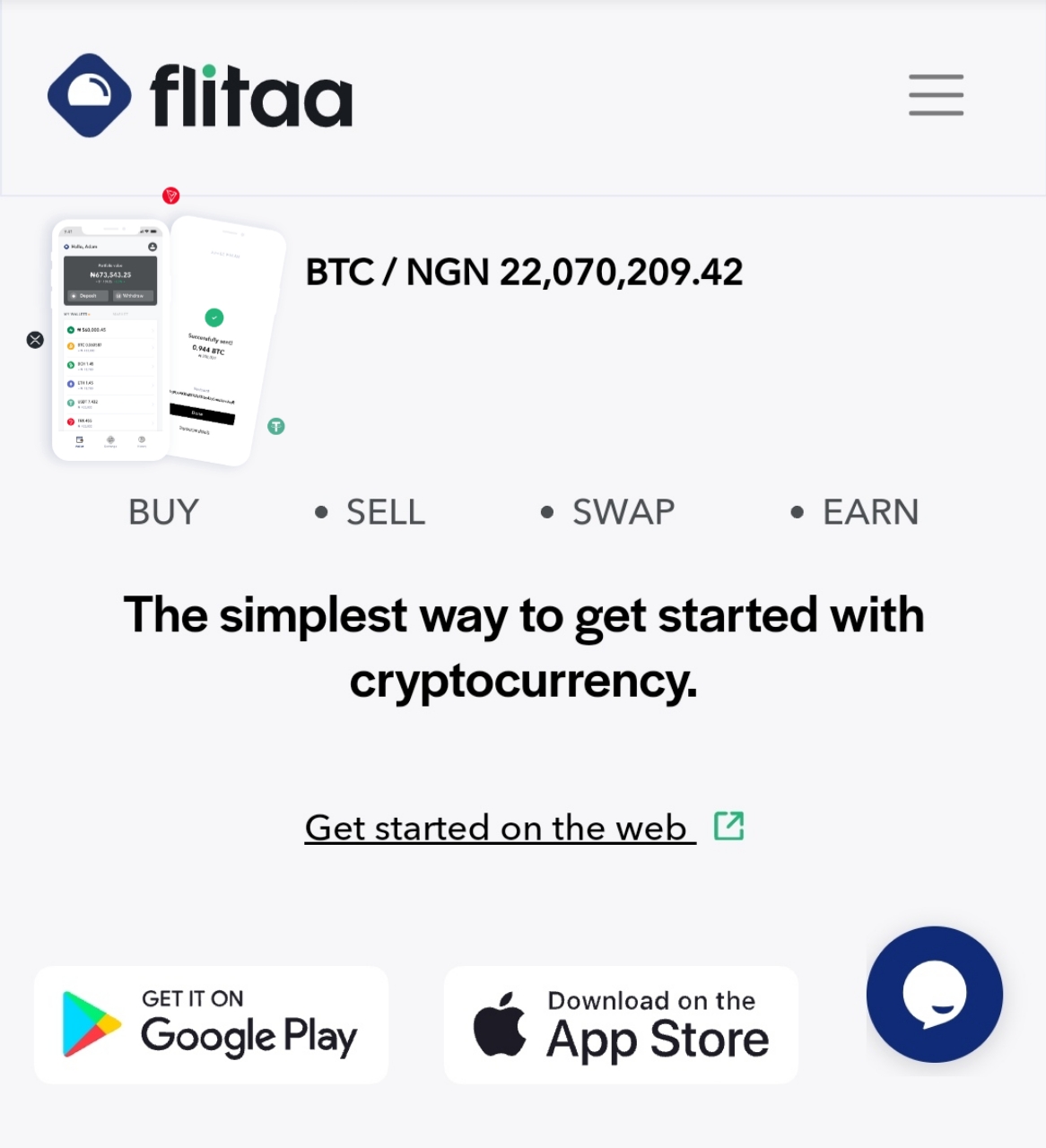 Flitaa luno alternative crypto platform in Nigeria
What comes to your mind just after reading the title of this post ' Luno Alternative In Nigeria'?
If your answer isn't
flitaa
, we plead for you to get back to your mind and choose flitaa today.
Congratulations to all flitaans and intended flitaan out there.
flitaa
is here to change the narrative "
Crypto Hard Oh
" to "
Crypto is easy when you choose flitaa
". In other words we can boldly say "
flitaa dey for you
".
Luno alternative in Nigeria?
In Nigeria, we have got lots of crypto platforms that you can Buy, Sell, Swap, and earn crypto through the referral programs. I wonder why we must or we should use
flitaa
.
It all boils down to one question, which is
What does flitaa have for us that we should want to use it?
There is nothing they say " Musa will not see in the gate "…
It is very simple to answer, if it happens you fall among the set of people who would definitely ask the aforementioned questions. Here is the answer
Flitaa an alternative luno crypto platform in Nigeria.
From our beloved flitaan review,
he said:-
"flitaa was easy to use without having anyone guiding me through the processes".
Outside flitaa been so easy to use, what else?
flitaa has the fastest p2p user experience.
flitaa has the best rates on all transactions.
Deposit money to your flitaa wallet on zero charges…
Buy any Crypto of your choice with a minimum of $1 (NGN500) in Nigeria.
Withdraw to a local bank account with zero transaction fee.
Get credited in minutes when you withdraw on flitaa..
Join our crypto educational classes for free. (Only for verified flitaans).
You earn 0.5% for life on all successful transactions carried out by your referral.
Get the best and fastest customer service rep.
Earn up to $30 weekly or $100 monthly for free when you participate in flitaa weekly and monthly referrer campaign.
So if you wish to hop into the latest and easiest crypto platform, and an alternative of luno in Nigeria and many others, then you are welcome to
flitaa
.
To get started is simple, visit
flitaa
to register today.