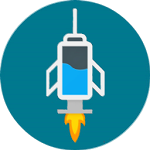 Decided in dropping this late😝😝..
Lets enjoy it now before it gets crowded at day😋😋!
For the fact people complain about configurations getting slow after first and second day, I have decided to be updating each configuration file each day.
Making my configuration file last for just 24hrs +!
By so doing you all should be experiencing different wizard ( sorry i mean speed ). For now let me drop this here🔥🔥🔥
Eproxy Application and Configuration files
You like our service?
Your comments is highly appreciated..
Thank You!!