We all know MTN Nigeria discontinued Data Gifting for a very long time now which is definitely best known to them. This was actually really a set back for their customers who always wished to share data subscription to friends and family members.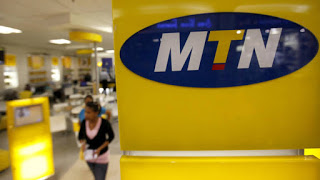 Mtn data share 1000mb
*131# reveals that  MTN  has added back Data Gifting to their data catalogue. Now good news is that, MTN customers can now share their existing data volume to friends and family on the go.
Much better and applauded!
Mtn recently increased the volume of data that can be shared per day from 200mb to 500mb and now you can share your existing mtn data subscription on mtn upto 1000mb (1gb) to friends and family members.

Since majority of users use MTN droidvilla.com have been patiently waiting for this to hit. 
Also for those of us that have been anticipating for  MTN data share service for a long time, should rejoice since MTN just made it possible again.
Simply dial USSD code *131*7*1#
Now input the recipient phone number
Now press ok select the volume of data to be shared
Select option one for 50mb, option 2 for 100mb, option 3 for 200mb and lastly option 4 for 500mb and press ok
Now select option 1 to proceed 
Maximum sharing of mtn data a day is 1000mb (1gb) and sharing of your mtn data is max two times per day and cannot exceed 1000mb
You can only share data two times daily.
Maximum data sharing is set to be 1000mb per day.