MTN Super data offer
This is becoming a stroll and trust we are getting the game more interesting as we all expected and wanted high data value at a very affordable cost. 



MTN Nigeria stepping up the game with more and more interesting data offers. We recently dropped the best and cheapest data offer currently blazing which is
N800 for 3.25GB data vaild for 1week.
Just  today we have got yet another mouthwatering data offer directly from MTNSpecial which reads
SUPER DATA OFFER! Get 5GB Data for as Low as N1,000 for the next 7days. To enjoy dial *567*143#. Data is valid for 14days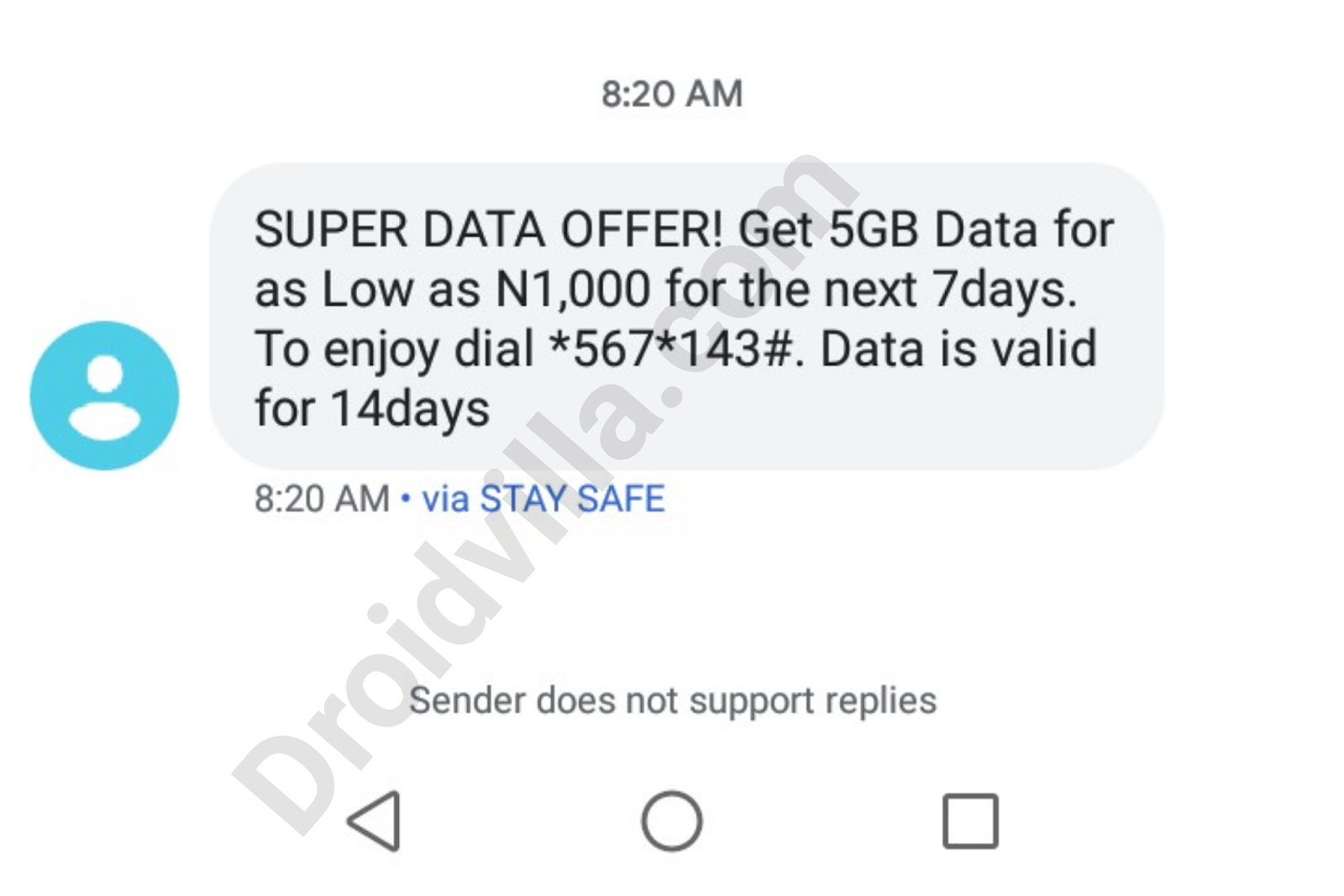 Super data offer
So without further ado, if you wish not to wait for the message before enjoying this great deal, we have got you covered.

How To Activate MTN N1000 For 5GB (5000mb)
It is quite easy, all you have to do is simple
Have N1000 airtime balance for subscription
Now dial *567*143# (Super data activation code)


Press 1

Proceed by pressing 1
Now you should receive a congratulatory message and if you don't have upto that amount you should get a message saying
Insufficient balance
Y'ello! Activation of 5GB for N1000 failed due to insufficient balance. Dial *904# to recharge from your bank account OR *606# to borrow airtime.
Things To Note About MTN Super Data Offer N1000 For 5gig
You get whooping 5000mb (5gig) for N1000
Data can be accumulated
Data validity period is 14days (2 weeks)
No need for VPN
Powers all applications
Not a cheat
This data offer can be tethered via Hotspot
If you found this helpful, do leave a Comment behind, share this post using the share button icon to various social platforms.

Related queries:
MTN subscription code
MTN Super data
Super data activation code
Check mtn data balance 
Cheap MTN data offer
MTN data subscription