Xiaomi has added a new Redmi feature to its latest phone as it can be fully charged in nine minutes.
The Redmi Note 12 is built to support a 210W HyperCharge, and it also has a 200MP camera.
Recently, smartphone charging has gone up and has been really impressive to about 30 minutes to 15minutes, but that's still too slow for Xiaomi phones.
In the recently released Redmi note 12 lineup unveiled earlier today,a particular model stood out with a whooping 210W highCharge capability.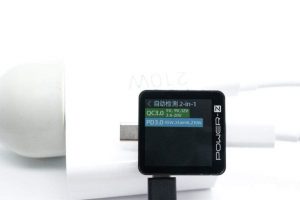 This model is the "Redmi Note 12 Discovery Edition".
This new feature is controlled by three 100w fast charging chips, this feature makes the phone fully charged in just 9 minutes
To clear things up, both Xiaomi's earlier 120W HyperCharge and Oppo's 150W superVOOC need about 15 minutes to juice up a 4,500mAh battery.
The Redmi Note 12 Discovery Edition also has the following features, a 2MP macro camera and a 16MP selfie camera.
A 200MP main camera (Samsung's brand new HPX sensory, with OIS) an 8MP ultra-wide camera.

A mid-range Dimensity 1080 processor, and it's completed with a 6.67-inch OLED screen ( 2,400 c 1,080, 120Hz).
Additional features include dual speakers, dual-SIM slates, a 3.5mm headphone jack, side fingerprint sensor, NFC, and an infrared blaster on this Android 12 device.
This model has a one combo RAM and Storage, this model only comes with one combo, which is 8GB LPDDR4x RAM and 256GB UFS 2.2 storage.
More About The New Redmi Feature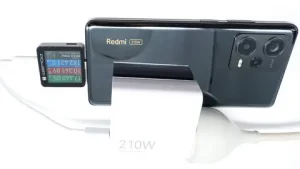 As opposed to the previ Redmi Note 11 pro+, that was released last year, microSD expansion is missing here,this may be a deterrent for those who are considering an upgrade.
The price range is between 2,399 yuan or $330 Redmi Note 12 Pro+ series From left to right, white, black, blue versions of the Redmi Note 12
KlPro+, as well as the Redmi Note 12 Discovery Edition and Redmi Note 12 Yibo Edition.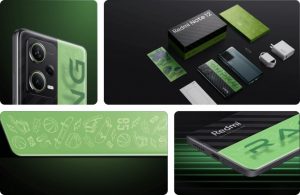 Aside from this, there's also a lesser and sleek looking Redmi Note12 Pro, which swaps the 200MP main camera for a 50MP one.
The most interesting thing is that it only uses 67W charging for the same 5,000mAh battery. The price range of this is about $235, this will get you about 6GB of RAM with 128GB of storage.
Red Note 22Redmi Note 12Xiaomi is an affordable smartphone, with a price range of about $166.
It has a Qualcomm Snapy4 Gen 1 chipset, and a less sleek grade OLED display of the same size (which mainly reduces brightness and contrast, as well as the lack of HDR support).
In terms of variety it starts from 4GB of RAM with 228GB , respectively, with a price range of $235, which is almost the same as Note 12 pro.
Following the release of recent Redmi phones, there's a good chance that these new models will enter the international markets soon, so we are going to keep looking out for them.
Join our telegram channel for more exciting updates via the link below