The global messaging platform WhatsApp is still rolling out new updates through its Google Play Beta Program, this WhatsApp update has brought the version up to 2.22.23.14.
The new update is that WhatsApp is working on a logout screen which will span for multi-device, for a future update of the app.
Recently they released a new feature where some users can link their Android tablets to an existing WhatsApp account. The new update is that WhatsApp is now working to improve the logout screen.
Sometimes, there might be some reasons why a person is logged out from WhatsApp and this is what the Meta owned company is trying to achieve.
The screenshot below, shows the section when you are logged out from WhatsApp for some reason, due to a glitch or any other reason.
These reasons for the frequent logout that led to the whatsapp update have been highlighted below.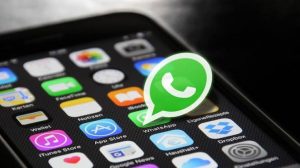 ● You manually logged out of the app from another device ( let's say, the tablet) within WhatsApp Settings > Account > Log out.
● Removing the existing session of your tablet from your main phone within WhatsApp Settings > Linked devices
● You change your phone number by using the "Change number" feature within WhatsApp Settings > Account.
● Another hidden reason might be that your device may be unexpectedly logged out of your account due to certain technical issues.
If you recently logged out of the app, you can log into WhatsApp again, this can be done by pressing the "Continue" button, this is located within the same section.
This new feature "logout" screen is a part of a feature under development and it will be rolled out to some beta testers in a future update.
Try these new feature to see how amazing it is. We will update you on recent features as they are released.