Tiktok BANNED in India 🇮🇳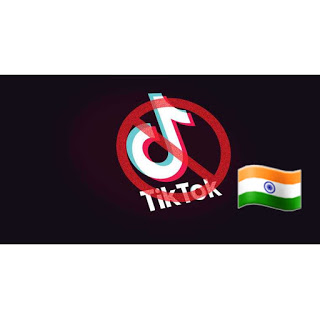 Tiktok banned in India
Tiktok is a Chinese video-sharing social networking service. It is used to create short dance, lip-sync, comedy and talent videos.
TikTok was launched in 2017 for iOS and Android in most markets outside of China; however, it only became available in the United States after merging with Musical.ly on 2 August 2018.
TikTok and Douyin are similar to each other, but run on separate servers and have different content to comply with Chinese censorship restrictions.
The application allows users to create short music and lip-sync videos of 3 to 15 seconds and short looping videos of 3 to 60 seconds. They also have global offices including Los Angeles, New York, London, Paris, Berlin, Dubai, Mumbai, Singapore, Jakarta, Seoul, and Tokyo.
The app is popular in East Asia, South Asia, Southeast Asia, the United States, Turkey, Russia, and other parts of the world.
Permanent ban in India
On 29 June 2020, the Ministry of Electronics and Information Technology banned TikTok along with 58 other Chinese apps stating a threat to the sovereignty and security of the country after the military clash in Ladakh.
India is TikTok's biggest foreign market, with an estimated 120 million active users. TikTok allows users to publish and share short videos.
The Indian government said the decision to ban the apps was in order to protect the data and privacy of its 1.3 billion citizens and put a stop to technology that was "stealing and surreptitiously transmitting users' data in an unauthorised manner to servers outside India".
Stay updated always via Droidvilla Tech whatsapp status updates…

Tap here

to send us a whatsapp message to get your number saved and get updated on our post updates directly via your whatsapp status.