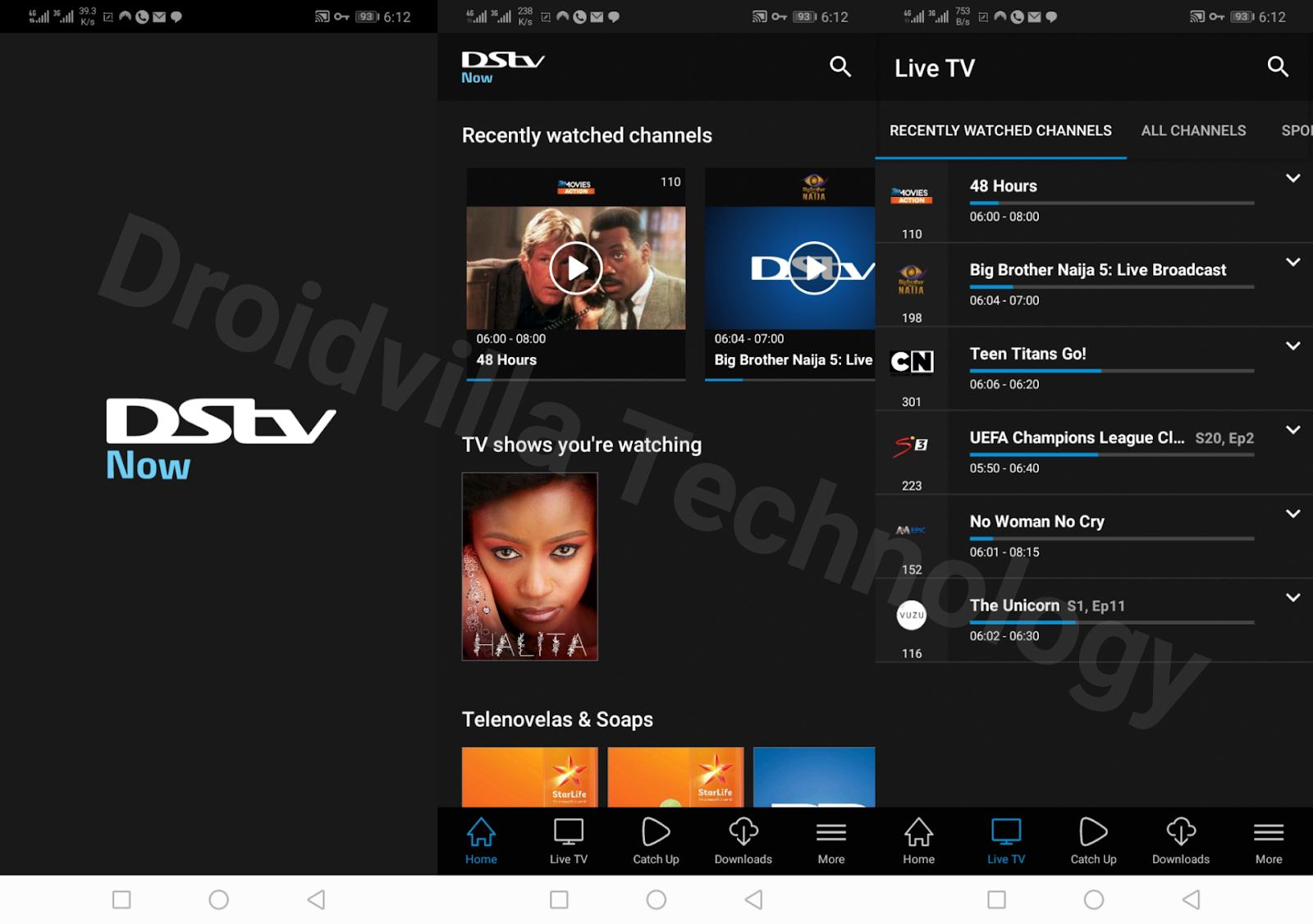 DSTV Now App Linked
Having dropped the hacked dstv apk vtv app and the activation code to enjoy all dstv channels for free in the past weeks, we thought of getting this update as we have got lots of complains in regards to the hacked dstv apk activation codes no longer working.


In as much as people say the dstv hacked activation codes ain't working, we have got some persons in our DM still thanking us and confirming the working of the hacked dstv vtv apk and activation codes.







For those who are really finding it difficult in getting to enjoy the dstv channels on the hacked dstv vtv apk or even getting logged in and activating the application, we shall be getting down to you today, details on how you can legitly watch all dstv channels directly on your device using the official DSTV Now app for Android and iOS.
The errors on the hacked dstv vtv app are as follows!
Aut. Error, Try Again
Another Device Login, Login Again Please
Activation Code Error, Reactivate Again Please
All this errors are what each and everyone of us see and this is quite annoying and stressful, the main reason we are bringing the surest and legit way of watching all DSTV channels on your android or iOS device for free using the DSTV Now App.
How Does DSTV NOW App Works?
This is not a hacked dstv app or apk for Android and ios, the DSTV Now App is an official application from DSTV, which lets it 1001% possible for you to get your house DSTV linked to your Android or iOS device through the DSTV Now App and enjoy unlimited dstv channels on the go for free on your device.
This is quite very simple and easy to set up and obviously the headache you get using other hacked dstv apps like VTV, FreeFlix and the likes.
How To Set Up DSTV Now App and Watch Unlimited DSTV Channels On Your Android/iOS
If you wish to watch and enjoy all DSTV channels for free on your android device without having to get stressed out, we would gladly direct you to use the DSTV Now App.
We have got an app on search which lets you enjoy all DSTV channels for free on android [zero subscription /Activation]. The moment we get hold of the latest Hacked dstv apk app, we shall be the first to share it here for free to our esteemed visitors and family members.
In order to enjoy your home DSTV linked to your android device or iOS device simply ensure to have the following
Gmail (For DSTV Now Registration)
Mobile Phone Number Linked To Home DSTV Subscription
How To Sign Up/Link DSTV Now App On Your Android/iOS
Now you have the required details, download dstv now app from
Open the dstv now app and sign up using the phone number used in registering the Home DSTV (Linked DSTV number) and you can use your gmail.
Now login using the linked number and password you just created during sign up.
On the next screen you will be required to input a one time code sent to the linked DSTV phone number.
Input the DSTV code received and boom, you are successfully logged into the DSTV Now app.
On Linking your home DSTV to your DSTV Now App, all live channels showing on your TV will be available for streaming on the go using the DSTV Now App, you no longer have to worry about aut error, another device login and the likes.
One DSTV subscription can be linked to maximum of 4 DSTV Now apps and 2 slots can be removed every 6months. So having linked your DSTV to your DSTV Now Mobile App on your Android or iOS, you can as well get it linked to more devices on the go.
After you must have registered the DSTV Now app using the linked dstv number, all you have to do is simply send the linked number and your password to the person you want to share your DSTV subscription on the DSTV now.
They would just input the phone number and the password then hit the login button to enjoy all dstv live channels for free.
Maximum Account Share is 4, so be sure not to give out your DSTV Now Login details to more than 3 persons including yourself making it max 4 users.
How To Get DSTV Now App/Subscription For Free
DSTV Now App Linked
It is quite so easy to gain access to full DSTV subscription for free and get it linked to your DSTV Now App in 2020. All you have to do is simply visit any of your relatives or friends house who uses DSTV, simply create a DSTV Now Account and tell your friend or if you can get to the person whos phone number was linked to the DSTV and get the one time verification code from the phone.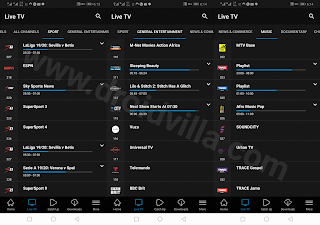 Live DSTV Now Channels Free
Once that is done, the phone and DSTV Now app is registered automatically on the device and all you have to do is simply to hit the DSTV Now app to enjoy 1001% live channels and Big Brother Nigeria (BBN) all for free..
You don't also have to bother about subscription as it is to be done by the owner and not you.
Having difficulty setting up your own dstv to your dstv now app?
Drop comment below for quick response or you as well join us on our social platforms below
Join Droidvilla Tech on the below platforms
Whatsapp
Facebook
Instagram
Twitter
Google News
Pinterest
LinkedIn
YouTube
Telegram
————-