Whatsapp dark theme is officially out – How to activate
Whatsapp dark theme
Finally the long awaited WhatsApp dark theme feature is officially out for all beta tester users to enjoy.
It feels so cool and great when your favorite application gets a dark mode feature! After so much wait and anticipation, WhatsApp finally did what her fans and users always wanted!
WhatsApp dark mode was made available for all beta users as at yesterday 22nd Jan 2020
You can simply activate whatsapp theme by following steps below!
How to activate whatsApp dark theme?
First and foremost, you must have updated your whatsapp to the latest version via Play▶Store
Now open whatsapp
Tap on the three dotted icon by the right side of the app
Now go to settings
Navigate to theme
Now you have successfully switched over to whatsapp dark theme!
You can also set the theme activation to work with your battery 🔋 saver!
Images taken after successfully activating whatsapp dark mode
Whatsapp dark mode successfully
Having difficulty activating yours or after update still no way, do feel free to reach out to us here for a quick reply and solution!
Download beta apk version below if not found after updating on playstore!
Download latest whatsapp beta dark mode version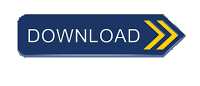 Don't forget to share, like and comment below.
Do subscribe and join our telegram channel and group for 24/7 discussion and update!