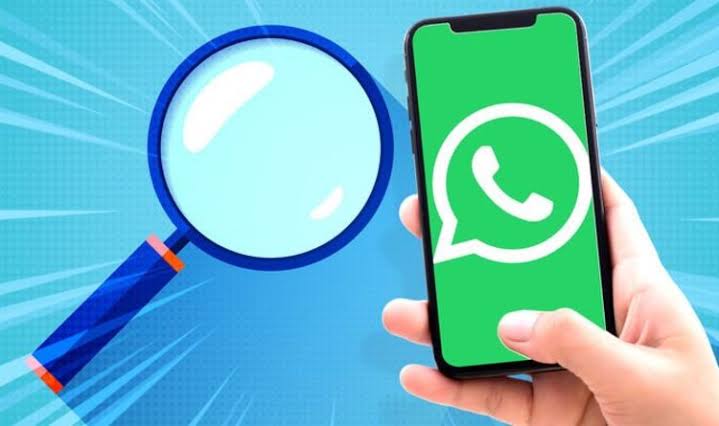 whatsapp beta testing version 2.20.198.11
Whatsapp finally rolls out ringtone for whatsapp group calls and more added features for the Android beta testers in the latest whatsapp beta testing version 2.20.198.11 release.
The new whatsapp group Ringtone feature is only being rolled out for Android beta testers, so if you are a whatsapp android beta tester user, you can easily get to see the new feature just after updating to the latest directly from Google PlayStore.









It was also reported that WhatsApp is rolling out a ringtone feature for group calls, new sticker animation and UI improvements for calls with its latest Android beta update release on Google PlayStore.
In addition to the new update release, whatsapp messaging app is also checking up on advanced search mode and multi-device features just like its rival (Telegram).
This new WhatsApp update feature release is currently been available for testing by Android whatsapp beta tester.
In recent reports from WAbteainfo, few added new features have been rolled out for Android beta testers, which all beta testers must have updated to the latest whatsapp neta version 2.20.198.11 directly on Google PlayStore.
Furthermore, after getting to update to the latest whatsapp beta testing version 2.20.198.11, whatsapp will play a new ringtone on loop. Not forgetting the general whatsapp call ringtone works with your default phone ringtone. Now there is hope of a better ringtone playback as whatsapp promises to be working tirelessly on it.
We have also got whatsapp working on Tools for Storage Usage, tho this is still under development and they are not available yet.








Latest whatsapp Beta Tester Features
WhatsApp is sighted working on improving the sticker animation. However, WhatsApp has integrated a new type of animation for animated stickers, looping them at most 8 times. Long animated stickers (so animated stickers having a lot of frames) will loop less times.With the 2.20.198.11 update, the feature should be available for everyone now,"
Wabetainfo
You are to also notice an improved user interface for calls. With the latest whatsapp beta tester update, you should see the designed user interface for calls as WhatsApp had moved all the icons including the camera reverse icon, the message icon, the video off and audio off icon and the information icon in the bottom of the call page.







From Wabetainfo
All listed features are currently under development and it could be rolled out only after WhatsApp is done testing and improving them.
In summary:
All WhatsApp users could soon get an advanced search mode feature and multi device support jsut as Telegram lets you get logged in to multi device with jusf one account. So with the implementation of the whatsapp multi device support, you should be able to sign into max 4 devices at once with just one account.
WhatsApp is also implementing new tools for Storage Usage soon….