WhatsApp is globally used by a variety of users on a daily basis. Everone now prefers using whatsapp as their no1 messaging platform for communication.
WhatsApp finally introduced more secured feature for Android beta version users. Which allows users to lock whatsapp using fingerprint option.
Now this update is best for those who finds it difficult to give friends and family members access to their device as a result of privacy measures.
This feature was first unveiled for only iOS users and now officially unveiled for Android users as well with the Android beta version 2.19.221.
Good news I must say it is.
With this new feature, users can have more protection and can also decide whether to show or hide messages in notification area.
The finger print feature is disabled by default so checkout how to enable!
To enable this fingerprint follow steps below!
⚫Open WhatsApp
⚫Go to whatsapp settings (tap on the three dotted line at the right top side of the screen)
⚫Now click on Account
⚫Tap on privacy option
⚫Select Fingerprint lock option.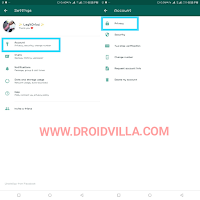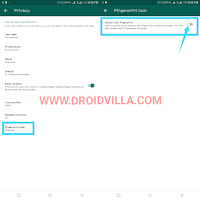 Note: This is available for the latest whatsapp.
If this option isn't available yet on your whatsapp, try installing the latest version on playstore.
Enabling this feature in WhatsApp means only you can access WhatsApp via Fingerprint authentication.
Users also have three options to lock WhatsApp
Its up to the user to decide which is best.
Show content in notifications enables users to decide whether to hide content in notifications or make it visible only when it is accessed via Fingerprint.
Goodluck