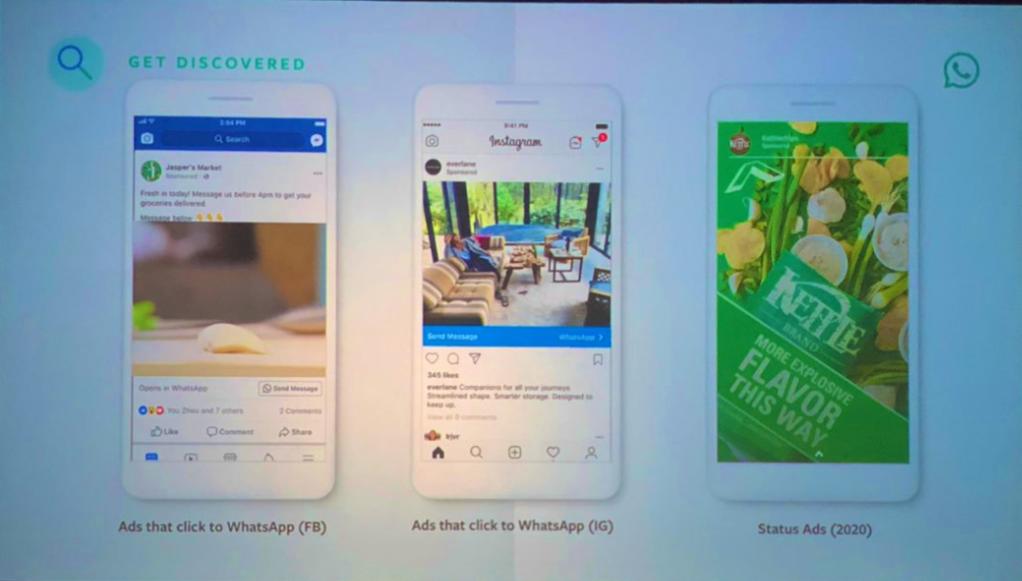 Its no more rumor again as it has been made known to the public that whatsapp will be displaying ads on status.

Coming Soon to

@WhatsApp

…

– WhatsApp Status (Stories) to get Ads in 2020

– WhatsApp for Businesses to get richer messaging format options

– WhatsApp product catalog to be integrated with existing Facebook Business Manager catalog

h/t + 📸 @Olivier_Ptv
at #FMS19 pic.twitter.com/Z5LsbADNbP

— Matt Navarra (@MattNavarra) May 21, 2019
Image above showing what WhatsApp will bring to its platform for ads next. WhatsApp Status will get advertisements in 2020 if all goes according to Facebook's plan. WhatsApp product catalog joins Facebook Business Manager catalog, and ads become more available to businesses around the world in 2020. Monetization of WhatsApp is not only here, it's expanding in a number of ways, soon!
Whatsapp users are already lamenting on the fact that whatsapp is indirectly set to loose half of its users if implemented.
Nice 👌😍 I'm sure half the users will switch over to

@telegram

— Raj (@rgis1369) May 21, 2019
With the change to occur 2020 what are your views.
A good one or no way? 🤔