Iphone WhatsApp users could soon be able to listen to voice messages without having to open the app.
This is said to be most useful to users who don't want people to know that they've seen a message or been online.
According to a tweet by tech news outlet WABetaInfo, the feature is expected to be availàble to iPhones in the future.
WABetaInfo often spots new features on the beta versions of popular apps.
WhatsApp beta is a version of the messaging app which users can download to test latest features/updates of the app before it is being made public to everyone on the normal version.
WhatsApp beta users could benefit from the feature first
The idea of being able to play a voice note from notifications on your notification screen or lock screen could definitely save users a lot of time but yet also have its flaws, just as one can accidentally play audio loud from the pocket and in the public.
Pretty sure the developers would look it out to ensure users don't embarrass themselves while in public, by accidentally pressing the play button while in the pocket or holding it.
We are yet to get release date for the feature since it is unknown and we actually don't know if it will be available to Android phones.
Still in anticipation of Whatsapp Dark Mode to be tested also on whatsapp Beta version.
You can get whatsapp beta by simply Going to your playstore and search for WhatsApp and tap on it, scroll down to where you see " Become a beta tester " accept the pop up and a confirmation will be displayed " welcome, you are a beta tester for this app".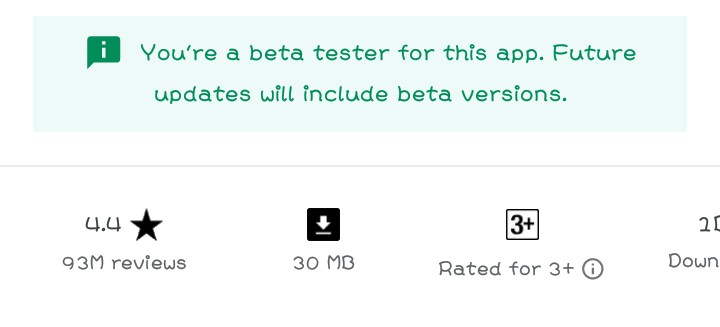 So now when ever a new feature is to be tested, you should definitely be amongst the first set of users to test run the feature before its official release to the public.