There is now a referral program for YouTube Premium where current members may earn a free year of subscription by sharing a shareable code. Users are reportedly seeing a notification about the offer after launching the YouTube app, according to 9to5Google.
More features are available to all users of YouTube Premium, but the most essential feature is the removal of advertisements from videos. If someone signs up for three months of YouTube Premium using your link, they may enjoy the first three months for $0.99 before the usual price of $11.99 per month takes effect. Y
ouTube always gives free three months of premium service as a promotional offer for new users. Additionally, for each referral, you receive a free month of Premium.
You cannot use another person's referral link to continuously receive three months for free because the lower pricing won't be available for anyone who has previously signed up for YouTube Premium and afterwards canceled their subscription.
How To Sign Up For The YouTube Premium Affliate Program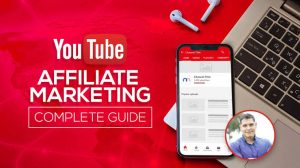 Step 1: Go to the "your profile" area of the YouTube app by opening it on your device.
Step 2: Then choose "YouTube Premium Benefits."
Step 3: Click "Get up to 12 months of free service" after scrolling down.
Step 4: Copy your exclusive invite URL and distribute it by SMS, social media, email, or any other manner that is feasible.
Due to the limited availability of this feature among Android users, users are currently unable to generate an invite link via the website or iPhone/iPad app. The ability to create an invite link would thus not be available to all Android users. The deal is valid through May 31, 2023.
Join Our Telegram Channel For More Exciting Updates Via The Link Below ⤵️