– AirPods updated with automatic switching feature between apple devices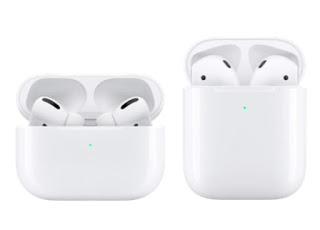 Apple Airpod
Apple announced at WWDC that new features are coming to AirPods. The second-generation AirPods, AirPods Pro, Powerbeats, Powerbeats Pro, and Beats Solo Pro are getting 'Automatic Switching', which will automatically switch audio inputs between Apple devices.
So let's say that you're listening to music on your iPhone and happen to play a movie on your iPad, it will automatically switch over to your iPad and you do not have to do it by yourself. 
Besides, Airpods Pro is gaining a new 'Spatial Audio' feature, offering a 3D theater-like surround sound-style audio. And it will constantly recalibrate based on the position of your head to whatever device you're using. 
What's more, AirPods 3 is reportedly coming in the first half of 2021, with the same design like Airpods Pro.
Stay updated always via Droidvilla Tech whatsapp status updates…

Tap here

 to send us a whatsapp message to get your number saved and get updated on our post updates directly via your whatsapp status.