-Flaim Free Data Worth 5GB for grabs
– Download Flaim and get started with a conversion and get rewarded with 5GB data every Wednesday to Sunday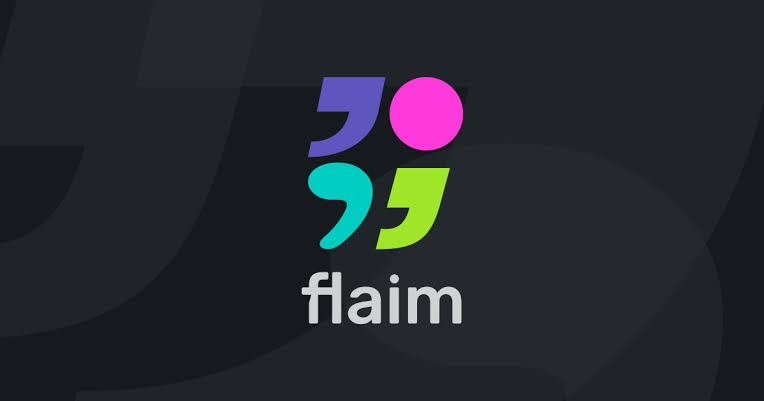 Flaim Free 5GB data
Hello guys, we are here again to show you how to get free flaim data worth 5gb data for free. Just like the likes of Simo free data, Gidimo free data and lots more, we have come today with yet another free Android and iOS application available on appstore and PlayStore named Flaim. You might be wondering what flaim is all about but not to worry. Flaim apk is an android/iOS application which obviously most of us are familiar with, but for the sake of those who might be coming across the word Flaim for the first time, Flaim grants free data to participants and users of their application and of which they recently introduced a new promo which a user can get a whooping 5GB free data from flaim by performing a simple task.

This is obviously in line with the previous offer that was first available during the launch of the application last year or there about. Users who downloaded the application then and created a flaim account was rewarded awesomely with
free flaim airtime recharge and data worth 1gb and above.
This made it into the market greatly as it was named Flaim Africa. Nevertheless, as time goes on the deal was cut short for better ones to come into place and here we are now to show you how to get free 5gb data on flaim.
Suggested Article For You: How to get free data on gidimo
What Is More To Flaim Africa App?
Flaim is a mobile Android/iOS application which was specifically created to engage conversation between your friends and loved ones just by sending text, music, videos, images and more. Flaim can be seen as a normal social platform like whatsapp, Telegram and the likes which we use if not every day for conversation between friends and family members round the globe. 
Certainly this is enough to talk about Flaim, so without further ado lets get to show you how to get free flaim data worth 5gb on the application for both iOS and Android users

How To Get Free Flaim Data Worth 5GB For iOS/Android
Flaim free 5gb data
Follow steps accordingly without rush to get free flaim 5gb data! 
For those who aren't a registered Flaim member already, kindly follow below steps! 
Firstly, Download flaim app directly from or
Now after successfully downloading and installing flaim, kindly sign uo using your mobile phone number.
You should receive a one time password (OTP) sent to the phone number you are wanting to register flaim with.
Now input the OTP sent into the verification box and hit confirm to finish registration process.
Now this Below process is for those already registered and just registered members into Flaim. 
After successfull registration, all you have to do is to be active on the application for sometime by simply chatting with a contact directly on the application.
This is actually a promo and of course there should be terms and conditions guiding the promo process. So here we go!
You are expected to be active between Wednesday to Sunday. This is the only condition given to get rewarded with free Flaim 5gb data.
The initial purpose for this free 5gb data from flaim is to get users into the application and to let you all stick to the application on daily basis, as your normal chatting platform like whatsapp and Twitter etc.
Flaim Free 5Gb data
So, the only task that you can do is just by inviting friends to join flaim and you guys start normal conversations on the application like normal without having to get bored. Flaim have got tons of features to keep you put into the application for a very long time, so why not get started and you will forever love the application flaim and luckily be gifted with 5gb data free from flaim.
Not forgetting, selection is based on flaim own terms and processes, so lets just say you should be lukcy enough to get selected and get gifted with free 5gb data on daily basis from flaim.
Tips:Get started with conversation and make it long😉!
Don't miss an update from us!
Join us on
Stay updated always via Droidvilla Tech whatsapp status updates…

Tap here

 to send us a whatsapp message to get your number saved and get updated on our post updates directly via your whatsapp status.