Hidden tips on how to recover lots of storage space
Finally decided to drop one of the most hidden trick on how to save over 100+mb of internal storage on your Android no root needed.
Works 100% on all Android devices and 100% safe.
Most people always complain for low storage every time and you still don't really know what is eating up your space, but now i will be showing you hidden files that eats up your space.
Some Hidden Tips :
These is a hidden folder on every Android device!
What this folder does is simply to keep a soft copy of almost all your pictures, and an image of all your videos present on your device.
Funny enough it consumes over 200+mb
200+mb
and the files kept are 100% useless!
Imagine having a notification of low storage on your Android and you have some useless files hidden from you, that consumes your space.
Lets go straight on how to delete those unwanted folders.
Steps:
Open your file manager

Go to internal storage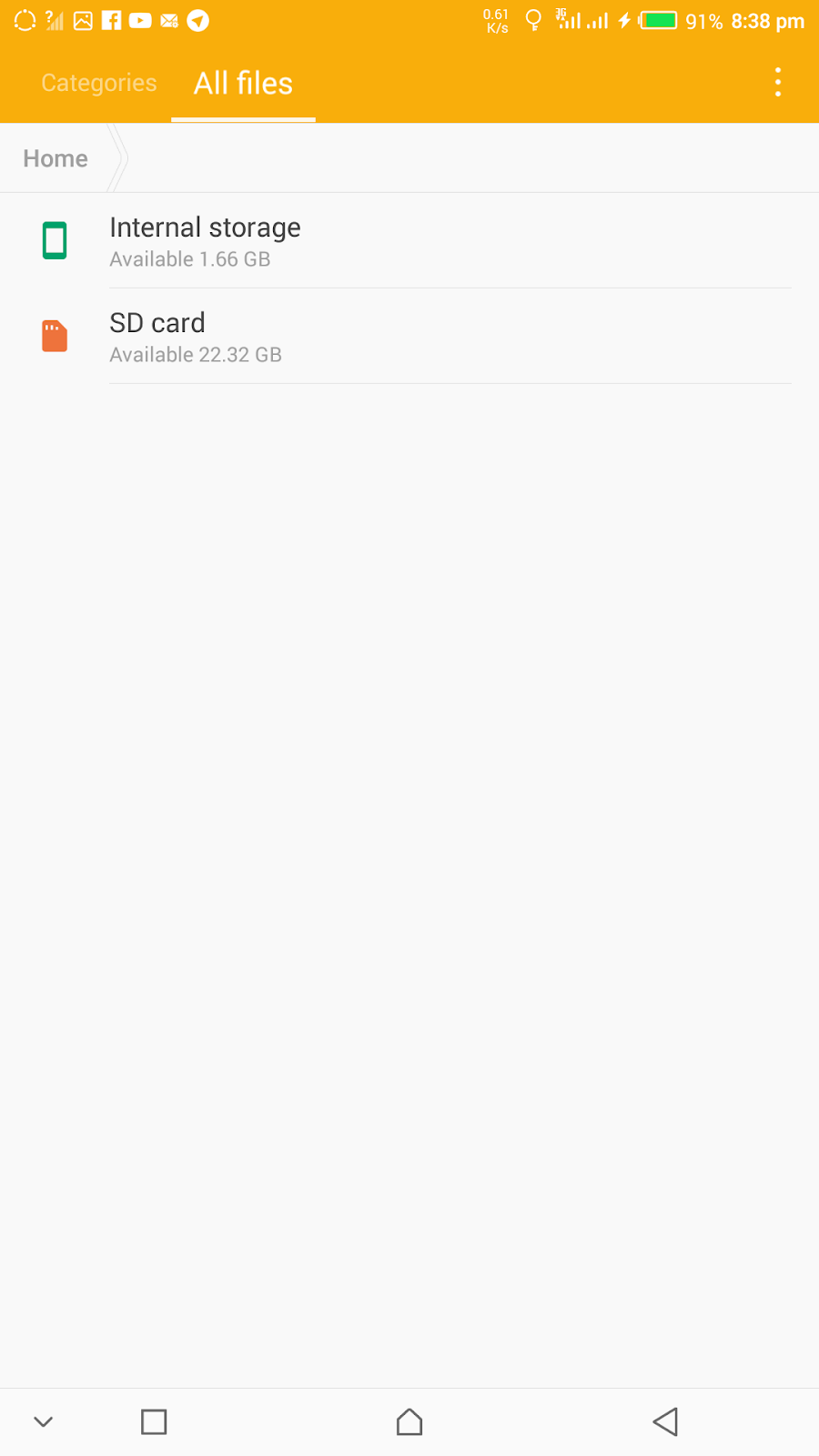 Step 1
Click on the 3 dotted icon on the top right hand side
Step 2
Click on show Hidden files
Step 3
Scroll down to where you see Thumbnails.
Step 4
You can easily check the size of the folder.
Step 5
Simply delete the folder and get back your space.
Step 6
Regularly check on the thumbnails because they appear each and every time!
Comment below if the hidden tips saved you some cool space😉😉.
Don't forget to share below using the share button, and for sure do subscribe to our newsletter for instant mail update delivery. We guarantee you spam free!