Ever thought of bringing the Address bar functions along with other home and share icons at the bottom of your Android device for easy access?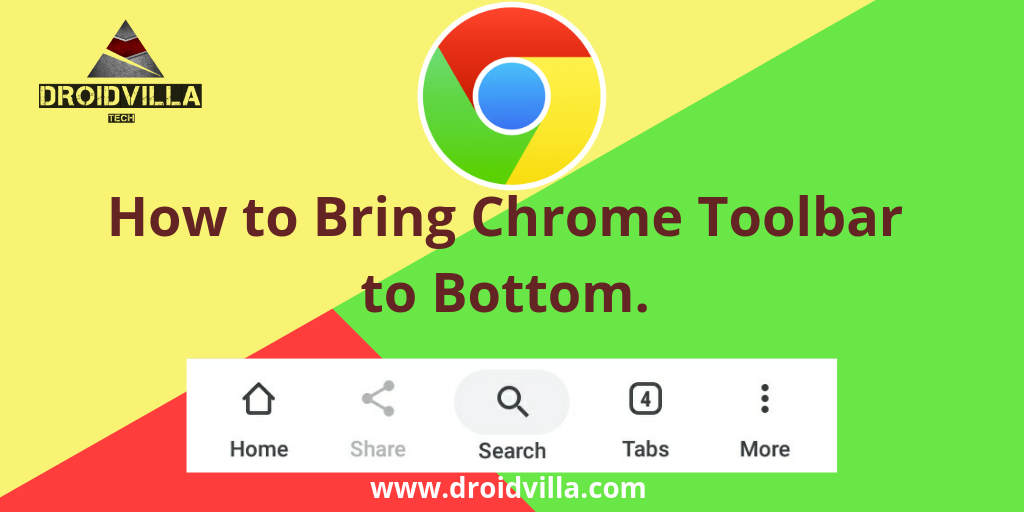 Introducing
Chrome Duet
which is an update version of the Chrome Home flag. The update of Home Flag in Chrome allows users to be able to bring the entire address bar, along with the menu and tabs buttons, to the bottom part of the Android device. This is a good update from chrome to those who finds it difficult to constantly reach all the way to the top of their phone's large screen.
This can be achieved by simply enabling the Google Chrome Duet Flag.
How to Bring Chrome Toolbar to the Bottom:
To move the Chrome toolbar to the bottom of the browser, you have to enable the Chrome Duet flag first.
Here are steps to enable the Chrome Duet flag.
⚫ Launch Google Chrome on Android.
⚫Go to the Chrome flags page by entering the URL given below in the address bar.
⚫On the Chrome flags page, type
Duet
in the search field.
Note:You will find one or two search results named Chrome Duet and Chrome Duet Labels.
⚫Select on the drop-down funtion under Chrome Duet and tap on Enabled.
When done, you'll be notified at the bottom with a big blue button "Relaunch Now" .
Tap on the Relaunch Now button or simply input this code chrome://restart.
When Chrome restarts, you should notice the change and find the new option buttons at the bottom of the browser. Subsequently you can try restarting again if first restart didn't get it done.
Just in case you still find it difficult to identify the icons, or you wish to have all labels on each icon, you can do so easily. Simply go back to the flags page and enable the Chrome Duet Labels flag🚩. Same procedure above!
USER:
Enabling the Chrome duet feature is definitely going to mean lots for someone with smaller hands and a bigger android phone screen with a 6.67-inch display if bottom toolbar gets enabled. This also makes tab management and switching a lot easier as well.
Funny enough this have always been activated on all Android I find my self using with chrome installed.
So I can boldly say it is definitely stable and safe to ride on.