Cash deposit to buy cryptocurrency in Nigeria
The stress and worries are all over when it comes to having to
buy cryptocurrency
in Nigeria as
flitaa
 is the ultimate solution to resolving the barriers of depositing naira, and buying cryptocurrencies in Nigeria.
So, if you cannot learn cryptocurrency or earn from it as others do. If this is what goes through your mind, then there is absolutely nothing wrong with you. You are not dumb and it doesn't make you less of a person than those who earn from cryptocurrency.
In this article, I will be guiding you through on step by step guide to deposit naira and buy crypto (ETH, BTC, LTC, BCH) in Nigeria on
flitaa
.
Why use a flitaa wallet?
Buy crypto as low as $1
Deposit NGN as low as NGN1000
Zero deposit charge fee
Zero withdrawal charge fee
Lowest buy rate
The lowest send charge fee
The lowest sell charge fee
Earn 0.5% of all transactions your referral does on the platform for life
Buy crypto without debit card in nigeria
Here is just a way to make crypto newbies feel happy while using the platform and understand the basics of cryptocurrency (Deposit, Buy, Sell, Swap, Earn and learn Crypto in Nigeria on flitaa).
How To Deposit Naira On flitaa
As aforementioned, we shall be guiding you through the easiest and fastest means of depositing naira and buying crypto in Nigeria directly on
flitaa.com
.
Don't forget,

flitaa

has the best rates in Nigeria and it is the fastest means of hodling any favorite coin of your choice.
Without further ado, let's get started on how to deposit naira and buy crypto in Nigeria when you use flitaa wallet…
Before we get started, here is how to register on flitaa…
Kindly follow steps below to get started
How To Register/Sign up on flitaa
Visit www.flitaa.com to register on flitaa
Fill in the required fields (First Name, Last Name, Email, Password, and Phone Number)
Congratulations! You have successfully signed up to flitaa. You should receive a mail with details below:
Flitaa account registered
Hi (Name),

We are elated to become part of your cryptocurrency journey at this time. It is so good of you to join the simplest wallet where you can buy, sell, swap, and earn cryptocurrency.

Our support team is one click away should you need any help as you journey through #SatoshiLand.
How To Verify Your Flitaa Account To Increase Transaction Limits
Flitaa wallet account verification has three steps, which includes,
Phone Number (1st verification)
Account Details (2nd verification)
Valid means of identification (Drivers License, National ID Card (NIN), or International Passport) (3rd verification).
To verify your flitaa account simply go to your dashboard, tap on the profile icon, and tap on " Increase Limits ".
Follow the verification process accordingly until you get a notification as shown in the image below –
Account verification successful (LVL 3)
How To Deposit Naira and Buy Crypto in Nigeria on Flitaa
After successful account verification up to LVL 2, you can now deposit Naira and buy crypto on flitaa.
Follow the steps below accordingly;
How do you want to deposit? Select amount Min: ₦1000 Max: ₦1,000,000
Input preferred amount and hit the Continue button
Now select a verified online flitaa merchant from the list to make your deposit.


Deposit naira to buy crypto in Nigeria on flitaa

Pay this merchant flitaa
Note: Do not enter any crypto-related terms (Bitcoin, flitaa, BTC, coin deposit e.t.c) in your payment reference for a successful transaction and to avoid getting banned…
Once payment is successful, kindly wait for a max of 5mins to 10mins for it to be approved.
If after 30mins and it isn't yet approved, kindly hit on the appeal button to chat with a customer rep instantly.
Refresh dashboard for deposit to reflect:
NGN Deposit successful to buy crypto
How To Buy Crypto In Nigeria After Depositing Naira On Flitaa Wallet
After successfully depositing the preferred amount into your flitaa wallet all you have to do is simply 
Go to the account dashboard
Select from available wallets (ETH, BTC, LTC, and BCH)
Tap on the arrow down icon and choose NGN
Congratulations you have successfully deposited Naira and purchased cryptocurrency in Nigeria directly on the flitaa wallet.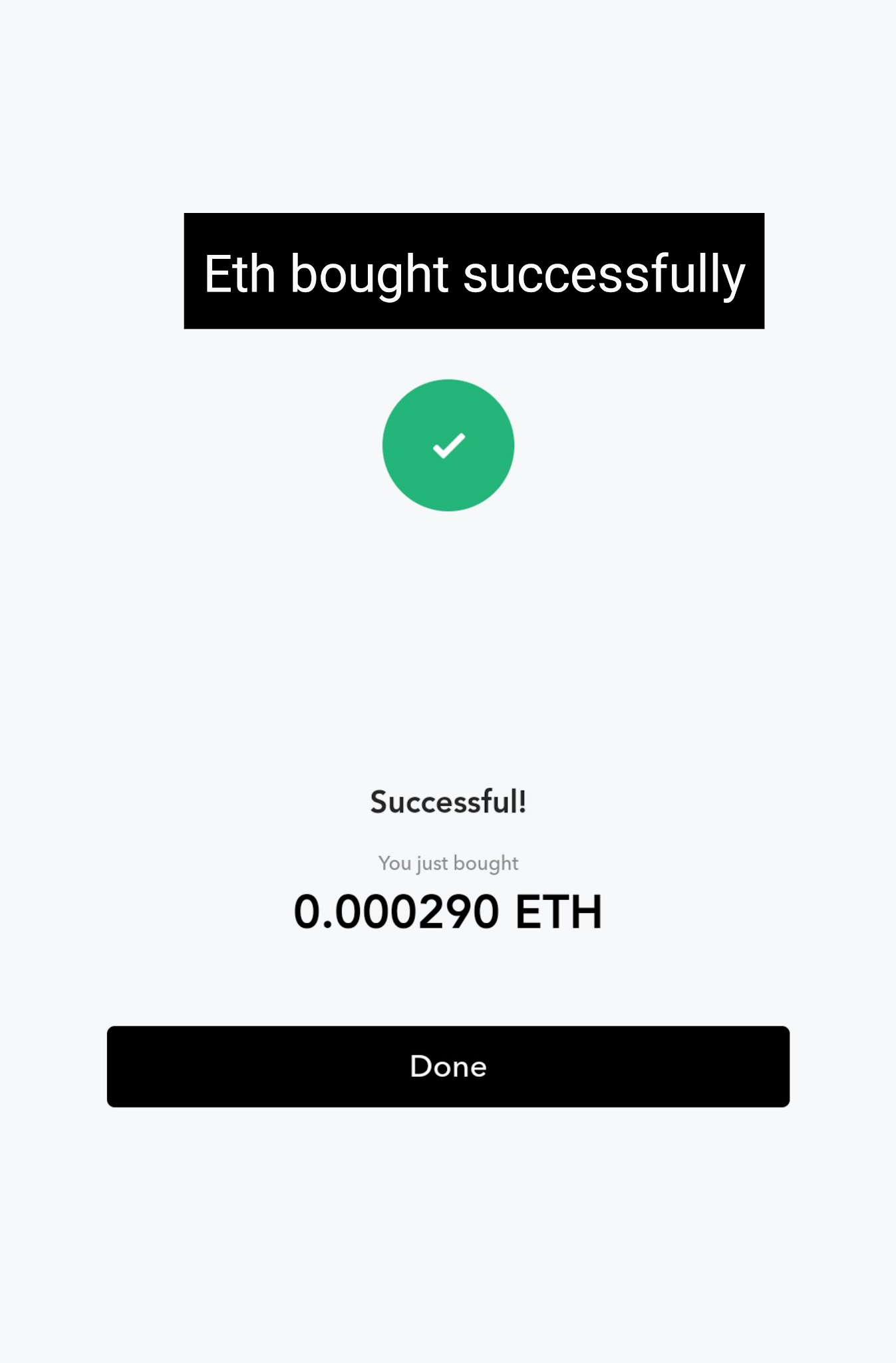 Eth purchased successfully