YouTube Video downloader
How about I say you could download that hilarious/toon/skit/MusicVideo and Movies from YouTube you are watching directly to your android device.

Gone are the days you just stream a movie on YouTube and just let it go, in this article you will be taught on how to download YouTube videos directly to your internal or external memory storage of your device.
Downloading videos from YouTube is certainly the best just as you also have the option of selecting the download quality of the video.
How to download YouTube video?
1. Open YouTube application
2. Kindly search for the video and open it
3. Now tap on the share icon at the right hand side of the video.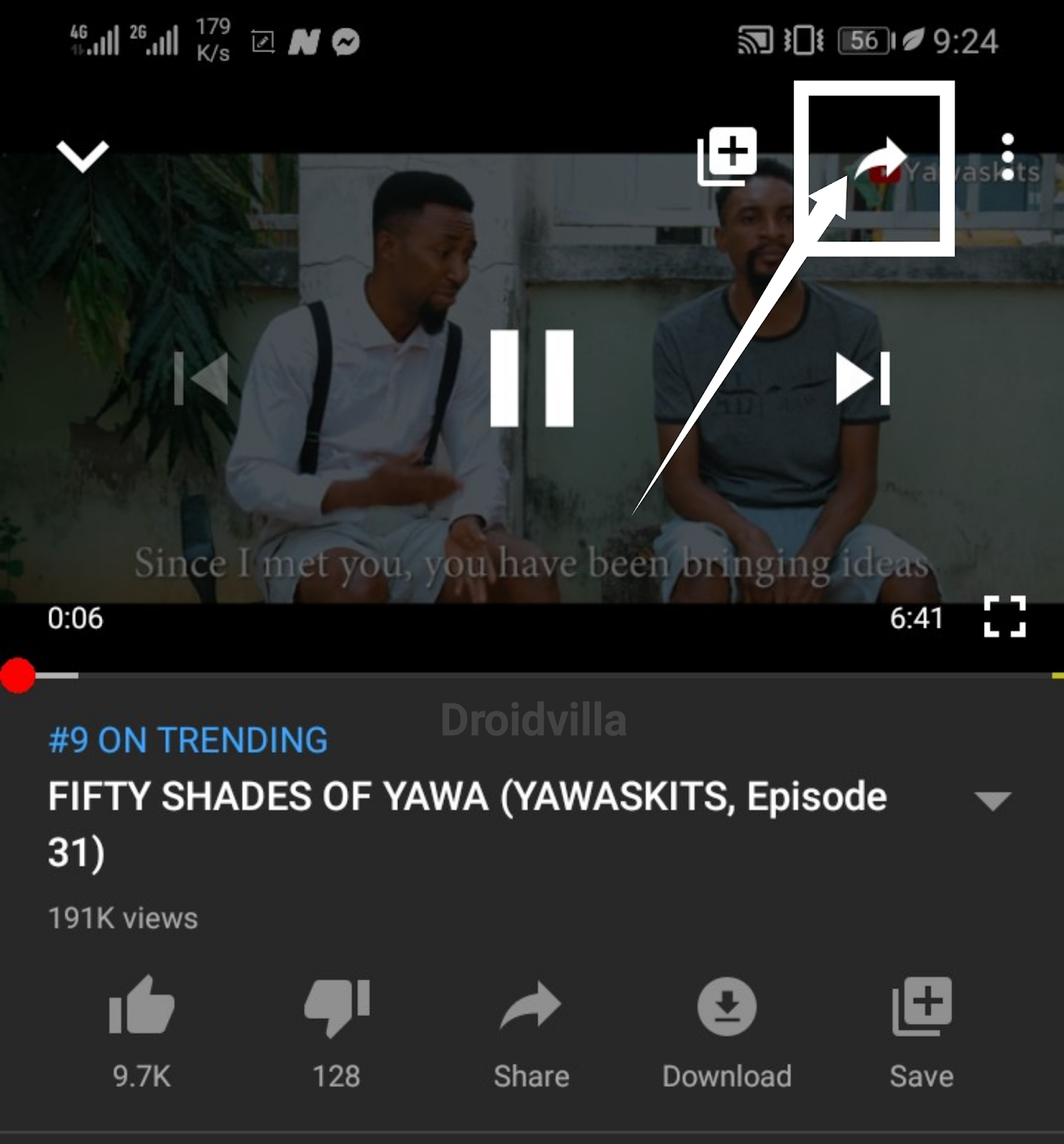 YouTube video share download button
Copy link YouTube video
4. Finally select copy link 📋
Next step
1. Go to your browser (UC, OperaMini, Firefox, Chrome) etc.
2. Now go to address bar and input url ( ssyoutube.com )
3. Tap on the address input bar of ssyoutube.com
4. Now clear and paste the just copied url of the video from YouTube.
Ssyoutube download
5. Tap on the blue right angle sign and select the video quality from the available options.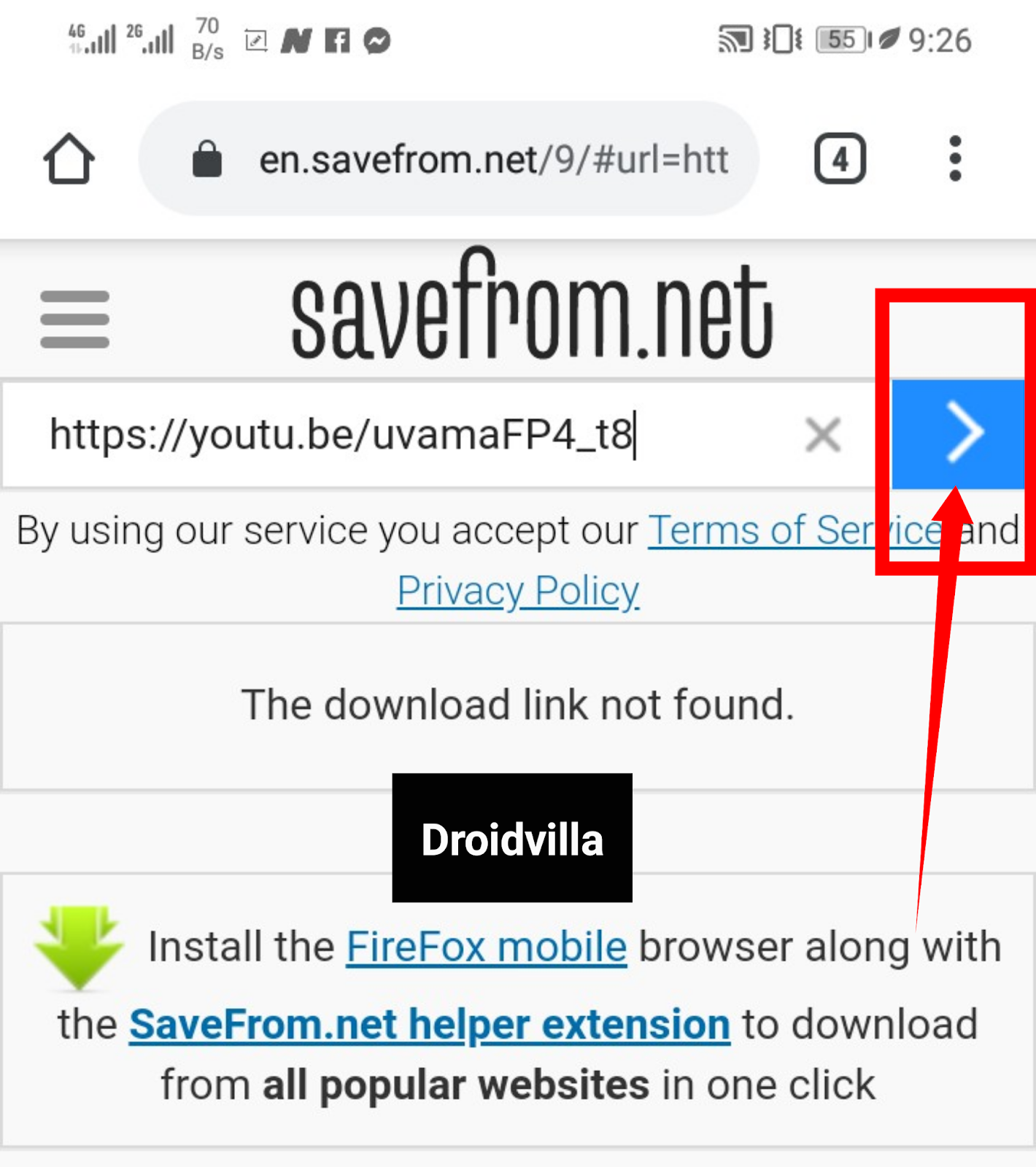 Tap on the blue thick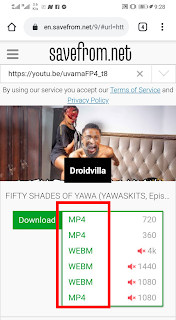 YouTube Download options
Finally you have just downloaded the YouTube video directly to your android device.
Don't forget to like, share and comment to support droidvilla.com